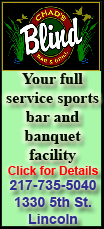 Her mother, Deb Rohrer, explained that one day Amy arrived home from work and told her family that she had made the decision to run for Miss Logan County Fair.

For Deb, it was a surprise altogether.

"Amy and I have always been very close," she said, "and this was the first time she'd ever made a decision without talking about it first. Looking back now, I see that it was the beginning of her gaining her own independence. She made the decision and went through the process on her own, and I'm very proud of that."

For Amy, the decision came from the influence of her employer and co-workers. Those she worked for and with had began encouraging her to run. Some of the ladies at MKS also knew that Amy's grandmother Joyce Babbs Oltmanns had run for queen with success in 1954, and they had encouraged her to "do it for your grandmother."
Deb explained that she personally had some very mixed emotions during the run, and as a result held the entire process at arm's length.
"Amy had always been successful in anything she tried to accomplish, and I wanted her to win so very bad, but I also knew that she would be devastated, as would I, if she didn't."
So, Amy ventured into the process on her own, and Deb stood back, preparing herself to deal with the consequences of failure and helping her daughter through it.
But, it didn't quite work out that way. Amy did win, and the entire Rohrer family was elated.
"We were so happy, but when we got home that night after the pageant and went to Amy's closet, we realized just how totally unprepared for this we really were!"
The Logan County Fair queens, once crowned, become an example and role model for all those who look on her. As such, she is expected to behave a certain way and dress a certain way. For the Rohrers, it was the dress code that soon became a challenge.
"Amy had some very nice clothes," Rohrer said, "but there were rules. She had to wear dresses; they had to be a certain length; she couldn't wear anything with a belt; and she couldn't wear open-toed shoes. She was provided a convertible for the week of the fair but could not drive it alone. She was not allowed to go anywhere as queen for the entire year without a chaperone/escort."
Rohrer said they spent that night going through all of Amy's clothes and finally came up with what they thought would be suitable attire for a queen at the fair.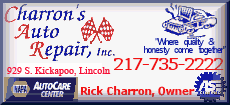 She also recalled one of their most frantic mornings of trying to get to the fair on time.
"We were all ready to go, when Amy ran outside to give the cat a can of food. She did that, hopped in the car, and we were well on our way when we realized that she had cut herself on the can. She had blood on the car, on her clothes, on her. So, we turned around and went back home, cleaned up the car and Amy. She changed clothes and we were off again."
However, in her haste to change, Amy forgot some of the clothing rules.
"When we got to the fair and met up with the directors, she didn't pass inspection because she'd put on an outfit with a belt. So, she had to change into the spare set of clothes we had brought for later in the day. So, that morning, she got dressed three times, just to go to the fair!"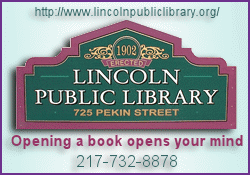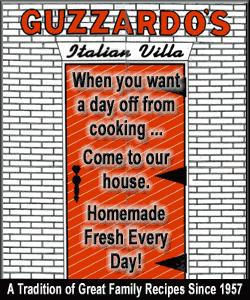 Rohrer said that when fair week was over, Amy soon had to return to school at Western. Because there was distance between them, the mother-daughter team had to improvise on how to prepare for the state competition to be held the following January.
"I became the typical Queen Mum," Rohrer laughed. "I got tapes of all the past state competitions and watched every one of them. I took notes on what the winners wore, both clothing styles and colors, and I wrote down their interview questions and sent them to Amy so she could practice them."
Rohrer also recalled that Amy needed to practice using a microphone -- not something one finds lying around their house -- and so they improvised with a wooden spoon.
When it was all said and done, Rohrer kept the spoon and decorated it to commemorate the year her daughter spent as queen. The spoon now has a special spot in the hutch where all of Amy's pictures, her sash and her crown reside.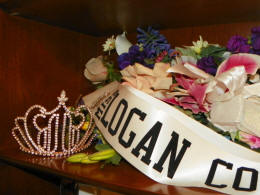 "We didn't have time to shop, so I would do research on the Internet, find clothes and things I thought would be good, send her pictures and links, and that's how we got her prepared for January."
When the January competition came along, Amy was well prepared and so was her mother.
"I really kind of thought this time that she had a chance at winning," Rohrer said.
But, at the same time, it was really OK that she didn't.
"We didn't talk about it much," Rohrer said, "but when the final 12 were named at state and Amy was not one of them, the first thing she did was go to the dressing room and wash off her makeup, comb out her hair, and she was back to being just Amy."
For the mother and daughter, a lot of good things came out of the year as Logan County Fair queen.
Today Amy is Amy Morgan. She lives in East Peoria with her husband of five years, Brent, and 8-month-old daughter Kallie. She met her husband during her year as fair queen and was able to share some of her experiences with him.
She works as safety director for Kuhl & Co. Insurance in Morton, but also runs her own floral and decorating business on the side, doing wedding receptions and parties.
Rohrer said that what they learned about researching and working together on the state competition is something the two use today in Amy's business.
"Amy will email me and say I need this or I need that, and I'll do the research and find what she needs."
There was also another reward, one that brought a tear to the eye of the Queen Mum.
"I'll never forget the day we went to see my grandmother (Agnes Huskins Eckert) after Amy was crowned. While Amy and her grandmother had a special connection of both being Logan County Fair queens, my grandmother and I had the connection of both being queen moms," Rohrer said, "and that was very special."
[By NILA SMITH]
From the LDN archives