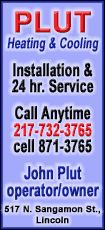 The foundation recently gave $7,543.05 to Memorial Home Services for the "final wish" fund, a new program. It was launched because patients often lament that they didn't do or experience all they wanted to when they had the chance. The new fund will help turn those wishes into realities for many patients.

The donation was made possible by contributions to Light Up a Life, the annual campaign that pays tribute to loved ones. Ornaments in their honor are hung in the Abraham Lincoln Memorial Hospital lobby, and gifts to the campaign are used to benefit patient care.

"Memorial Home Services fills a tremendous need to hospice patients and their families," said Marty Ahrends, executive director of the foundation. "We feel it is fitting that Light Up a Life donations can help brighten the last moments of these patients' lives."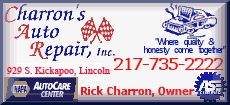 Memorial Home Services seeks volunteers
Glenda Downing, a Lincoln resident, joined the group for the check presentation. Both her mother and brother used hospice services, and she feels it's important for the community to support hospice services.
"We didn't have to worry. They took such good care of both of them," Downing said. "As a caregiver, I realized I needed some help. When I retired I thought, 'What can I do to help?' so I decided to volunteer."
Once a week she sits with a patient, often to give family members respite, or offers light housework.
Amy Evans, hospice volunteer and community education coordinator, said there's a tremendous need for volunteers, particularly in Logan County.
Prior to becoming a volunteer, individuals must complete a brief interview as well as attend a six-session training course.
"Volunteers are an integral part of the hospice program, providing companionship, assisting with errands and chores, offering bereavement support, and even offering assistance in the hospice office," said Ronda Dudley, director of home health and hospice at Memorial Home Services.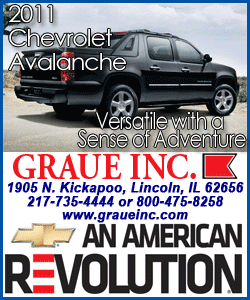 Hospice support also continues after the death of a loved one with bereavement care extended to family and friends, Dudley said. Volunteers support family and friends while they are grieving by attending funerals or memorial services, maintaining phone contact during the bereavement period, and providing emotional support and companionship as well as education about the grief process, she said.
"Volunteers are an integral part of our team. Our families greatly benefit from their assistance," Dudley said. "Each volunteer brings his or her unique talents and abilities to their work with patients. That's the great thing about being a volunteer. Individuals can give of their time in a number of ways."
Both Memorial Home Services and Abraham Lincoln Memorial Hospital are affiliates of Memorial Health System, based in Springfield. Memorial Home Hospice serves 14 counties in central Illinois.
[Text from file received from Abraham Lincoln Memorial Hospital]