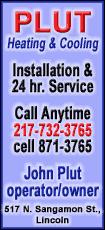 Sixteen people have already died in the outbreak of E. coli -- 15 of them in Germany -- linked to contaminated vegetables. The source of the produce has not yet been pinpointed and the German government has warned consumers to avoid all cucumbers, tomatoes and lettuce.
The Robert Koch Institute said Wednesday that since the start of May a total of 1,064 people in Germany have been sickened by enterohaemorrhagic E.coli, or EHEC, whose symptoms range from bloody diarrhea, to the rare hemolytic uremic syndrome. It reports that an additional 470 people are now confirmed to have the syndrome, or HUS.
___
THIS IS A BREAKING NEWS UPDATE.
AP's earlier story is below.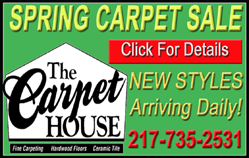 ___
BERLIN (AP) -- Scientists have still not been able to pinpoint the source of an unprecedented foodborne bacterial outbreak that has killed 16 people in Europe and left more than 1,000 sick, including 400 suffering from severe and potentially fatal symptoms, Germany's agriculture minister said Wednesday.
In Germany, which has been hardest hit by the outbreak, parliament has called a special meeting of its consumer protection committee to discuss emergency measures later in the day.
Agriculture Minister Ilse Aigner said scientists are working nonstop to find the source of the unusual strain of the E. coli bacteria that is believed to have been spread on tainted vegetables -- and where in the long journey from farm to grocery store the contamination occurred.
"Hundreds of tests have been done and the responsible agencies ... have determined that most of the patients who have been sickened ate cucumbers, tomatoes and leaf lettuce and primarily in northern Germany," Aigner said on ARD television. "The states that have conducted the tests must now follow back the delivery path to see how the cucumbers, or tomatoes or lettuce got here."
German authorities initially pointed to a few cucumbers from Spain, but further tests showed that those vegetables, while contaminated, did not cause the outbreak. But officials are still warning all Germans to avoid eating raw cucumbers, tomatoes or lettuce.
E. coli is found in large quantities in the digestive systems of humans, cows and other mammals. It has been responsible for a large number of food contamination outbreaks in a wide variety of countries. In most cases, it causes non-lethal stomach ailments.