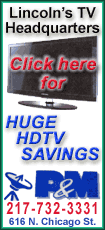 Preliminary genetic sequencing suggests the strain is a mutant form of two different E. coli bacteria, with aggressive genes that could explain why the Europe-wide outbreak appears to be so massive and dangerous, the agency said.
Hilde Kruse, a food safety expert at the WHO, told The Associated Press that "this is a unique strain that has never been isolated from patients before."
She added that the new strain has "various characteristics that make it more virulent and toxin-producing" than the hundreds of E. coli strains that people naturally carry in their intestines.
So far, the mutant E. coli strain has sickened more than 1,500 people, including 470 who have developed a rare kidney failure complication, and killed 18, including one overnight in Germany, the country hit hardest by the outbreak.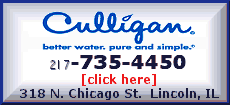 Researchers have been unable to pinpoint the cause of the illness, which has hit at least nine European countries, and prompted Russia on Thursday to extend a ban on vegetables to the entire European Union.
Kruse said it's not uncommon for bacteria to continually mutate, evolving and swapping genes. "There's a lot of mobility in the microbial world," she said. Kruse said it was difficult to explain where the new strain came from but said strains of bacteria from both humans and animals easily trade genes, similar to how animal viruses like Ebola sometimes jump into humans.
"One should think of an animal source," Kruse said. "Many animals are hosts of various types of toxin-producing E. coli." Some scientists suspect the deadly E. coli might have originated in contaminated manure used to fertilize vegetables.
Previous E. coli outbreaks have mainly hit children and the elderly, but the European outbreak is disproportionately affecting adults, especially women. Kruse said there might be something particular about the bacteria strain that makes it more dangerous for adults.
But she cautioned that since people with milder cases probably aren't seeking medical help, officials don't know just how big the outbreak is. "It's hard to say how virulent (this new E. coli strain) is because we just don't know the real number of people affected."
Nearly all the sick people either live in Germany or recently traveled there. Two people who were sickened are now in the United States, and both had recently traveled to Hamburg, Germany, where many of the infections occurred. British officials announced four new cases, including three Britons who recently visited Germany and a German person on holiday in England.
German officials have warned people not to eat lettuce, tomatoes and cucumbers. To avoid foodborne illnesses, WHO recommends people wash their hands before eating or cooking food, separating raw and cooked meat from other foods, thoroughly cooking food, and washing fruits and vegetables, especially if eaten raw. Experts also recommend peeling raw fruits and vegetables if possible.
Fearful of the outbreak spreading into Russia, the country on Thursday extended its ban on vegetable imports to all of the EU. Russia had banned fresh imports from Spain and Germany on Monday.