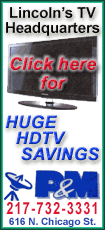 All four were in northern Germany in May. Though they didn't stay at the same hotel or eat at the same restaurants, officials are confident that they were infected with E. coli in that country.
Three of them -- two women and a man -- are hospitalized with kidney failure, a complication of E. coli that has become a hallmark of the outbreak. One of the four fell ill while on a plane to the U.S.
Two other cases are being investigated in U.S. service members in Germany, said Dr. Chris Braden, of the Centers for Disease Control and Prevention.
The source of the outbreak hasn't been pinpointed but the focus has been on fresh tomatoes, lettuce and cucumbers. More than 1,800 people have fallen ill, nearly all in Germany.
In a teleconference Friday with reporters, a Food and Drug Administration official said produce in the U.S. remains safe. The government has stepped up testing of food from Germany and Spain, but very little is imported from those countries or the rest of Europe.
The United States has "one of the safest food supplies in the world," said Don Kraemer, deputy director of the FDA's Center for Food Safety and Applied Nutrition.
Few details about the four ill people in the U.S. have been released. It's not known if they are U.S. residents or visitors. Milwaukee Health Commissioner Bevan Baker said Friday that one of the four -- an adult who traveled from Germany -- was in an area hospital.
Health officials have been reluctant to discuss the cases because of patient confidentiality. "We don't want there to be an overreaction, or people to feel stigmatized because they just happened to get back from Germany," said Dr. Robert Tauxe, a CDC foodborne disease expert.