Accidents
No reports.
Lincoln Police Department
Plotke, Jeffrey A., 23, Lincoln, arrested June 2 at his residence on a DeWitt County warrant.
Logan County Sheriff's Department
Kimbrough, Lakreshia, 23, Springfield, arrested June 2 at the Peoria County Jail on a Logan County warrant for failure to appear in answer to charge of driving on a suspended license.
Atlanta, Mount Pulaski, San Jose, Illinois State Police
No reports.
___
The public is reminded that anyone is presumed innocent until charges are proven in a court of law.
[LDN]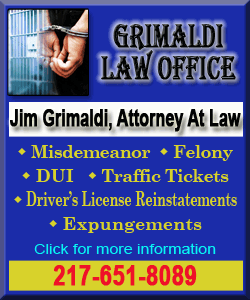 Other recent police reports