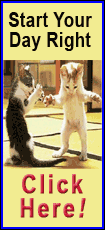 The 16-time Grand Slam champion moved into the French Open final for the fifth time, and he did it by spoiling Djokovic's perfect season and ending his 43-match winning streak.
"Rafa and Novak and other guys have stopped me, too. It's just the way it goes," Federer said after beating Djokovic 7-6 (5), 6-3, 3-6, 7-6 (5) as darkness was settling over Court Philippe Chatrier. "I said it earlier, I wasn't here to spoil the party."
Federer's next opportunity to do just that will come Sunday, when he meets Nadal in the final of the French Open for the fourth time. The top-ranked Spaniard, who defeated Andy Murray 6-4, 7-5, 6-4, can equal Bjorn Borg's record of six titles at Roland Garros with a victory.
"A lot of respect for the great Bjorn, but I ... focus on (trying) to play well," said Nadal, who is 44-1 at Roland Garros. "For me, is much more important win Roland Garros than equal Bjorn."
On Saturday, defending champion Francesca Schiavone will face Li Na in the women's final.
Federer has won more major titles than anyone in history, but he is 2-5 in Grand Slam finals against Nadal -- and 0-3 at Roland Garros. Overall, Nadal has won 16 of their 24 matches.
"Silverware is still out there to be won, and I'm looking forward to the match with Rafa, which I guess is my true rival for the last -- all those years since he became world No. 1," said Federer, the 2009 French Open champion. "It always seems to me that Rafa needs to be in a French Open final to make it special, and I got the match I guess I was hoping for."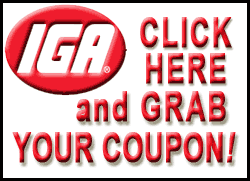 Facing Djokovic, however, was a match no one was hoping for.
The second-seeded Serb, who can still take over the No. 1 ranking if Federer beats Nadal on Sunday, entered the French Open with a 41-0 record in 2011, one shy of the Open era record set by John McEnroe in 1984.
And his 43-match winning streak, dating back to last year's David Cup final, included a pair of clay-court final wins over Nadal.
"Beating Novak today was maybe a good birthday gift for him because he lost his four previous matches against Novak," Federer said of Nadal, who turned 25 on Friday. "I'm going to play against Nadal, my main rival, in another Grand Slam final. We live for these moments."