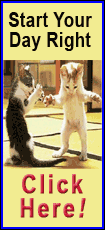 Framed jerseys from the likes of Michael Jordan, Magic Johnson, Wayne Gretzky, Mark McGwire, Kirby Puckett, Steve Young and Jerry Rice. An NBA finals MVP trophy. Bottles of wine with labels bearing the "S" logo that he borrowed from Superman and essentially made his own. Basketballs with the Miami Heat logos painted on them, one to commemorate his 25,000th point, the other for his 10,000th rebound. A photo of him, Bill Russell and John Wooden.
It took him 19 years to collect those memories.
On Friday, he vowed to start truly savoring them.
"It's time for what's next," the Big Fella said.
The 39-year-old O'Neal made his retirement official, reiterating what he revealed in a video posted to Twitter two days earlier. Saying those words where he did brought a full-circle piece of closure to his career, since it all ended at his home in a suburb of Orlando, the city where his pro days began when the Magic made him the No. 1 pick in 1992.
"Never thought this day would come," O'Neal said. "Father Time has finally caught up with Shaquille O'Neal."
Speculation has been high for weeks that O'Neal's playing days were over, and the widely expected became real on Wednesday. It took him 10 seconds to announce his plans in the online video, and as few athletes could do, those 10 seconds turned into a three-day story. Tributes have poured in and on Friday, O'Neal thanked just about everyone he could remember.
His parents, thanking his father for his discipline and his mother for sneaking him cake, milk and cookies when that discipline prevented the boy from getting his own. His brothers and sisters. His six children, who got an apology for his schedule demands and a promise that they would keep going to Toys "R" Us. His fans worldwide. The NBA and Commissioner David Stern. The camaraderie in the locker room. The six teams he played with.
"And I'm really going to miss the free throws," deadpanned O'Neal, a notoriously bad foul-shooter.
A joker, all the way to the end.
He would not have it any other way.
He insisted he will not return, nor will he coach anyone but his three sons. His career ends with 28,596 points, 13,099 rebounds, 15 All-Star selections, four championships and three NBA finals MVP awards. He had a $1.4 million option to return to the Boston Celtics next season, but said he did not want to hold up the team's plans several months if he needs Achilles' surgery.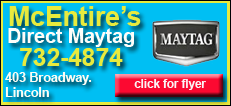 So he made the decision to retire, on his terms.
"I'm the luckiest guy in the world," O'Neal said.
The finale came in a fitting place. He loves his mansion, about two miles from Tiger Woods' longtime home and surrounded by a private golf course, ironic in the sense that O'Neal has no plans to take up the game in retirement.
He bought the home in 1993, and it's remained his base ever since -- even after he left the Magic for Los Angeles, Miami, Phoenix, Cleveland and Boston throughout his NBA career.
The doorways are enormous, as one would expect when the primary occupant of the home is over 7 feet tall. Guests were ushered in across a red carpet laid out over his meticulous garage, which held luxury cars and motorcycles. Family and close friends gathered in the massive kitchen while the gymnasium filled for a celebration that was tinged with a bit of sadness.
"This is a bittersweet day on behalf of the family," said O'Neal's mother, Lucille Harrison. "It's been 19 years, but the 19 years have gone by so quick."