He was in the Dirk Nowitzki role five years ago, summoning a desperate charge to rescue a team that was down but refused to go out. A furious fourth-quarter rally saved the Heat from a 3-0 deficit and they never looked back, winning four straight to beat Dallas.
The finals hadn't seen anything like that again until Thursday night, and this time Wade was on the wrong end of it. The Heat were almost halfway to another championship celebration when the game suddenly swung in the Mavericks' favor.
Will the series, too?
"I understand once you don't close a team down, they get confidence and life," Wade said. "This is a big challenge for us. We're going to have to live up to the challenge, the hole we dug for ourselves, and we're going to see what we're made of as a team."
That means he, LeBron James and the rest of the Heat must prove they have the poise the 2006 Mavericks lacked.
"We made it a lot harder on ourselves," Wade said. "We're going to see what we're made of as a team. Now we have three straight games on the road, but I wouldn't want to be in this position with any other team."
Game 3 is Sunday night in Dallas, giving the Heat two days to think about their seven bad minutes. They made only one field goal after taking a 15-point lead, allowing the Mavericks to pull out a 95-93 victory on Nowitzki's layup with 3.6 seconds left.
Nowitzki, unaffected by a torn tendon in the middle finger of his left hand, scored the final nine Dallas points, including the tiebreaking basket using that hand.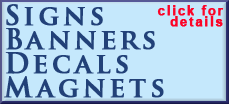 After seizing the Mavs' second chance, he warned that they can't blow it.
"We're going to approach the next one like it's our last. You cannot get a split and get a huge emotional win in Game 2 and then go home and lose Game 3," Nowitzki said. "As far as I'm concerned, the next one is the biggest game of all."
He's right.
In series tied at one game apiece, the winner of Game 3 is 11-0 since the finals switched to the current 2-3-2 format. Just last year, Boston won Game 2 in Los Angeles to take home-court advantage, lost Game 3 at home, and ended up losing the series in seven games.
"I'm glad we have three games in our place," center Tyson Chandler said. "We just have to take care of business."
Neither team practiced Friday, but both knew what needed fixing.
The Mavericks did everything but get credit for the assists on Miami's fast-break baskets for nearly 3 1/2 quarters. Careless possessions, a handful coming from point guard Jason Kidd, sent James and Wade the other way in transition, often ending with a dunk.
"We can't turn the ball over against this team," Nowitzki said. "They have two of the most athletic players I've ever seen. If you turn the ball over, it's one or two dribbles there at the rim, laying it in on the other end."
The Mavs like their chances in the half-court game, and they forced Miami to play it down the stretch. The Heat cooperated by holding the ball too long, forcing themselves into bad attempts just to beat the shot clock, and they realize they have to be attacking the basket to capitalize on the athletic advantages they have.