"I just to myself thought, 'I don't know that I'm going to be up to that, I don't think that I can commit to that,' because I'm getting older and I do this job only one way and that is full forward ahead," Walsh said Friday on a conference call. "It's 24/7 with me and I think that's what it takes, to be honest."
The Knicks announced in a statement that Walsh and Dolan mutually agreed that Walsh will not return when his contract expires at the end of June, a somewhat surprising departure and major loss for a team coming off its best season in a decade.
"The more I got into it, the more I realized the commitment is going to be at my age probably too much more than I want it to be and I don't think I can do that, and that's where I came from," Walsh said.
So he leaves the Knicks with a playoff team again, one with two All-Stars under contract but still far from a championship level.
"I'm not bailing," Walsh said. "I wanted to see if I could get it closer to contending before I left, but I just don't think I can commit the amount that I would have to commit here and I understand the franchise needs a commitment for more than one year."
His departure opens questions about whether coach Mike D'Antoni will return for the final year of his deal, though Walsh indicated D'Antoni would stay.
"I know that he is the guy that can take this team to the next level," Walsh said. "Mike wants to see the job through."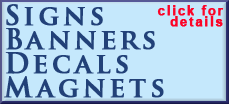 Walsh apparently would have been back had he been willing to agree to stay for at least a couple of seasons, especially since the next one is in jeopardy because of the NBA's labor situation. But he has battled health problems and was separated from most of his family, who remained in Indiana when he came to New York.
"I do miss my wife and my family, and this is a 24/7 situation, as a lot of GM situations are. This is even more intense," Walsh said. "I'm running out of energy."
Walsh spent three seasons in New York, leading a massive rebuilding effort that got the Knicks back into the playoffs this season following the acquisitions of Amare Stoudemire and Carmelo Anthony.
But Dolan didn't pick up his option for next season, and the two couldn't agree on terms of an extension.
"In a relatively short time with the Knicks, Donnie made a tremendous impact, which will be felt for many years to come," Dolan said. "We thank Donnie for his leadership, hard work and many contributions to the revitalization of the team."
The Knicks said Walsh, who plans to move back to Indiana, will be a consultant next season. Senior vice president Glen Grunwald will serve as interim general manager.
Walsh arrived in New York following the 2007-08 season and immediately went to work cleaning up the mess left by Isiah Thomas. That meant spending two seasons reducing one of the league's highest payrolls, getting the Knicks far enough under the salary cap to afford two top players last summer.
The Knicks got only Stoudemire but traded for Anthony in February and finished 42-40, their first winning record in a decade. They were swept by Boston in their first postseason since 2004, and the roster needs significant upgrades to compete with the top teams in the Eastern Conference.