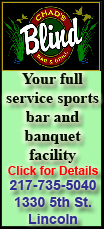 The White Sox ended a nine-game losing steak against the Tigers and won four straight games for the first time this season. Chicago, which trailed the Cleveland Indians by 11 games in the AL Central on May 7, are now within seven games.
White Sox starter Mark Buehrle (5-4) pitched six effective innings. He allowed three runs while giving up 10 hits, striking out four with just one walk.
With one out in the eighth, White Sox reliever Matt Thornton gave up three consecutive singles. He was helped by left fielder Juan Pierre, who made a running catch into the left-field fence to take away an extra base hit from Alex Avila. Victor Martinez tagged from third to cut the Chicago lead to 5-4.
After the spectacular catch, Pierre hit a leadoff homer in the eighth to put Chicago up 6-4. It was his first home run since Aug. 3, 2010, against Detroit.
White Sox closer Sergio Santos struck out Ramon Santiago with runners on first and second in the eighth, then pitched a scoreless ninth for his 10th save in 11 opportunities. He got Miguel Cabrera swinging to end the game.
Casper Wells hit a three-run homer for Detroit, which was trying to win 10 straight games against the White Sox for the first time since 1923.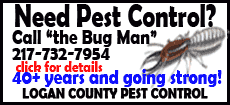 Leading 1-0 in the fourth, the White Sox finally knocked out Detroit starter Andrew Oliver, who was flirting with trouble his entire start.
Oliver allowed his fifth walk of the game when Pierre reached with two outs, then Alexei Ramirez followed with a single. Quentin gave the White Sox a 4-0 lead with his 14th homer of the season into the left-field bullpen. A.J. Pierzynski quickly ended Oliver's night with a double.
In his second straight start for the injured Phil Coke, Oliver (0-1) allowed four runs, six hits and hit a batter.
Lillibridge tagged Tigers reliever Charlie Furbush with a solo shot leading off the fifth to give the White Sox a 5-3 lead. Lillibridge, who came into the season with three career home runs, now has seven on the season. He has homered four times in his last 13 games.
Danny Worth and Austin Jackson had back-to-back singles against Buehrle in the fifth, and Detroit got on the board after Wells drove Buehrle's pitch into the left-center bleachers for a three-run shot. It was Wells' second of season.