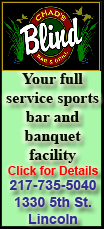 Even if sprouts from the farm in the greater Uelzen region, between Hamburg and Hannover, are confirmed as the only source of the bacterial epidemic, more cases of the illness are likely for at least another week, authorities said. That's because the contaminated sprouts may have already been delivered to restaurants and grocery stores across the country and could infect consumers.
Health officials warned against eating any sprouts and kept up a general warning for tomatoes, cucumbers and lettuces.
"While we have strong and clear indications that a farm in Uelzen is involved (in the E.coli outbreak), we have to wait for the official lab results," German Health Minister Daniel Bahr said late Sunday. "Until then, we cannot give an all-clear."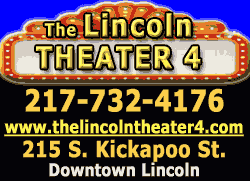 The European Union will hold an emergency meeting on the contaminated food crisis and its economic impact on Tuesday, an EU spokesman said.
EU farm ministers will convene at short notice in Luxembourg amid demands from farmers that they be compensated for the losses caused by the E. coli outbreak in Europe. The ministers will "look at how the EU can respond to the economic impact of the crisis," EU spokesman Roger Waite said.
EU health ministers also assessed the latest developments in the E. coli outbreak at a regular meeting in Luxembourg on Monday.
There Germany defended itself against accusations it had acted prematurely in pointing toward Spanish cucumbers as a possible cause. "The virus is so aggressive that we had to check every track," said Health State Secretary Annette Widmann-Mauz. "We owe it to the people."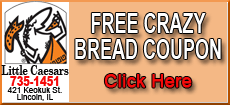 In recent days, as health officials tried to pinpoint the source of the unusually lethal outbreak, suspicion fell on lettuce, cucumbers and tomatoes, perhaps from Spain. Spanish farmers complained that the accusations were having a devastating financial effect.
Germany's Federal Institute for Risk Assessment already had warned about the consumption of vegetable sprouts as early as June 2010. In an essay on its website, the institute writes that "fresh sprouts and ready-to-eat mixed salads in bags belong to easily perishable foods."
"Even if kept refrigerated, there's the possibility of quick microbial spoilage and the danger of contamination with sickening bacteria like Salmonella and E. coli," the experts wrote.
In the meantime, opposition lawmakers criticized the government's handling of the health crisis.
"There is no crisis management at all," said Renate Kuenast, a leading lawmaker with the Green Party. "I'm asking myself what at all the health minister and the minister for consumer affairs are doing," Kuenast told Monday's daily Berliner Zeitung.
Sprouts have been implicated in previous E. coli outbreaks, particularly one in 1996 in Japan, where tainted radish sprouts killed 12 people and reportedly sickened more than 12,000.