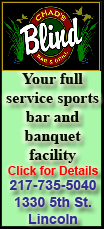 Chris Bosh and Udonis Haslem provided the final push.
Bosh made a 16-foot, go-ahead jumper from the baseline with 39.6 seconds left and Haslem pestered Dirk Nowitzki the rest of the way as the Heat held on for an 88-86 victory over the Dallas Mavericks on Sunday night for a 2-1 lead in the NBA finals.
"This is a total win," said Wade, who led Miami with 29 points and 11 rebounds. "You want to win the game on the defensive end of the floor and we got a stop."
Recent history says this is a huge win for the Heat. The Game 3 winner in a tied finals has won the championship all 11 times since the 2-3-2 format began in 1985.
The Heat are headed into Game 4 on Tuesday night with a chance to do what they did in 2006: win it all on Dallas' floor. They'll need to win that game and the next, on Thursday night.
"I feel like we did nothing but get home-court advantage back," Wade said. "But the next game is a big game. We have to bring our hard hats, understanding it's going to be tougher to win that game than it was to win this one. I believe in this team. If anyone can do it, I believe we can."
With all its star power, many expected Miami to be planning a victory parade by now, especially after a solid victory in Game 1.
But the Heat blew a 15-point lead in the last quarter of Game 2, and nearly did it again this time, coughing up a 14-point lead.
The Heat recovered to lead 81-74 with 6:31 left. Everyone knew the Mavericks' comeback bid would be in Nowitzki's hands, but it didn't matter. He still scored 12 straight points -- six free throws, a layup, a dunk and a tough jumper -- tying it at 86.
With under a minute to go, Wade got the ball to LeBron James near the top of the key. Haslem screened Nowitzki while Bosh got set, took the pass from James and ripped it through the net, quite a thrill for the Dallas native who'd been 0-8 in his hometown. It was even more impressive considering his left eyelid was swollen because of an accidental poke by Jason Kidd in the first quarter, and he'd been misfiring all series, even when his vision was good.
"I don't care if he missed 15 in a row," James said. "He was wide open and that's his sweet spot. ... It's the trust we have in each other's ability, no matter what the point of the game is at."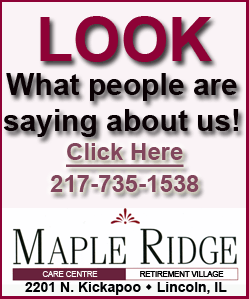 The Mavericks of course went back to Nowitzki on its last two chances. And Haslem was right there both times for the Heat.
Right after Bosh scored, Nowitzki wanted to take a shot near the foul line but had Haslem swarming him and Wade charging at him. He jumped to shoot but twisted and threw toward Shawn Marion near the 3-point line on the right side. Marion had already taken off toward the basket, so the ball went into the front row instead.
After James missed a 3, Dallas had 4.4 seconds left to go for the tie or win. The inbounds pass went to Nowitzki and he was alone against Haslem just above the foul line.
Haslem anticipated what Nowitzki was going to do and walked the fine line between disrupting the shot while avoiding a foul.
"He's a great player, 7 feet, so he's going to shoot over me," Haslem said. "I've got to make it tough on him."
When the buzzer went off, Haslem swung his arms and screamed in delight while a frenzied crowd of 20,340 sighed in agony.
"Emotional game, fought back, and to fall short at the end is tough," said Nowitzki who scored 34 points. "But they need two more. Hopefully we can play a better all-around game and finally get some shots to go down."
Wade made 12 of 21 shots and was at his dynamic best from the start, looking like the guy who lifted the Heat past Dallas and to the title in '06.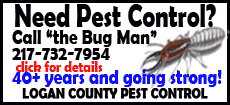 "He was aggressive and took good shots," Bosh said. "We rode the wave for a little while. He set the tone for us."
Most of his baskets came in the paint -- where the Heat outscored the Mavs, 40-22 -- and many of them were spectacular. But he also stemmed Dallas' rally by hitting a go-ahead jumper over Kidd for Miami's second-to-last basket, and he made sure to keep his teammates properly focused, offering praise or scolding when needed. When James was duped into a shot-clock violation in the final minutes, Wade pounded his fists on his head in frustration.
"I've been here before," Wade said. "So (I was) just trying to lead. My guys did a great job of following that lead. We were able to come out with the win."
Wade and Bosh each scored seven points in the fourth quarter. Bosh finished with 18 points.