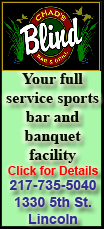 Game on the line on Thursday night, and the Heat had Chris Bosh guarding Nowitzki. Haslem bottled the Mavs' leader up often in the 2006 finals and did it at the end on Sunday, too.
The Heat lead the series 2-1 and ensured the Mavs won't win a title in Dallas this season. Hometown kid Bosh, who was 0-8 in Dallas as a player, got the gamewinner for Miami with just under 40 seconds to play.
The Heat had a chance to seal it with 4.9 seconds left, but LeBron James' 3-pointer rimmed out. Dallas got the rebound and called time-out a half-second later.
Didn't matter.
What a game. What a finish.
And we'll see you Tuesday night for Game 4.
___
Crunch time. Here we go. Tie game, 1:16 left in Game 3 of the NBA finals.
Dwyane or Dirk? Who ya got?
Dwyane Wade just gave Miami an 86-84 lead with a jumper from near the top of the key. Dallas fans have seen this before, of course.
Now Dirk Nowitzki answers, a pullup to tie the game again.
In all, 41 fouls have been called so far. Of those, 27 have been on Miami.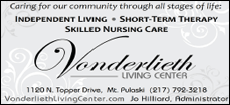 ___
Mario Chalmers, ladies and gentlemen.
Must be a title at stake or something.
Chalmers was the hero of Kansas' win over Memphis in the 2008 NCAA championship game, hitting that 3-pointer to send the game to overtime. He also was nearly the star of Game 2 for Miami, tying that game with a 3-pointer with 24.5 seconds left before Dirk Nowitzki won it on Dallas' final possession.
Tonight, he's been a thorn to the Mavs all night.
Chalmers just hit his fourth 3-pointer of the game, from the left wing with 7:18 left, and the Heat lead 79-72 -- a three-possession cushion in a game that's been nip and tuck for the last half-hour or so.
No matter what happens tonight, the Heat can't blame it on 'Rio, that's for sure.
___
There are times when trying for the spectacular has hurt the Miami Heat this season.
One-possession game, less than 9 minutes left, Game 3 of the NBA finals ... well, that might not be the best time to try something that would lead every sportscast in the country.
LeBron James threw a lob to Dwyane Wade, who tried to catch the ball and lay it in while rotating 360 degrees in the air. The jump worked. The shot missed.
The Heat caught a break when Dallas didn't score in transition going the other way, but it's those moments that might come back to hurt Miami down the stretch.
As for the mood here with 8:48 left, Miami up 74-72, you could say it's tense. Very tense. This place wants to roar, but Miami is doing just enough to keep them subdued -- somewhat, anyway.
Get ready for a wild ending.
___
We're through three quarters in Dallas, with nothing decided.
Miami 67, Dallas 64.
Dwyane Wade has 22 points, LeBron James 15 and Chris Bosh 11 for Miami. For Dallas, Dirk Nowitzki is leading the way with 19, Jason Terry has 15 and Shawn Marion has 10.
One run might be the difference now. And which superstar stands up tallest in the next 12 minutes?
Does Dirk lead Dallas again?
Does LeBron, who's been relatively quiet tonight, get it rolling?
Does D-Wade, who led that 2006 finals charge, doom Dallas again?
This much is clear: Neither team can afford much of a stagnant period now. Can't count on two momentum swings in the fourth quarter of a finals game.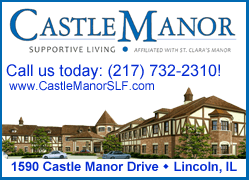 ___
Dirk Nowitzki got going, and so did the Dallas crowd.
And Game 3 of the NBA finals looks like it'll go down to the wire.
Tied at 57 now, 4 minutes to go in the third, after Miami held a 14-point lead in the second quarter. Dallas is starting to swarm defensively, getting in every Miami passing line.
Meanwhile, the Heat have to be getting mildly annoyed with the foul situation. They've been called for 20 fouls and Dallas was in the bonus midway through the third quarter. The Mavericks only have been whistled for 10 fouls.
Nowitzki is up to 19 points for the Mavs.
___
Is Dirk hurt?
First it was Dirk Nowitzki's ruptured left-middle-finger tendon in Game 1, which clearly didn't bother him much -- if at all -- in Game 2. Now he seems to be flexing his right wrist a lot after apparently banging it on the rim earlier in this third quarter.
He's still out there, so it's almost certainly not anything major.
But a little injury here, little injury there, and you can see how the Mavericks' hopes in this series would fade if that trend continued.
Nowitzki only has 12 so far, which has to please Miami.
And the Mavs are within 55-48 with 7:29 left in the third. If Dirk gets going, his wrist, finger and anything else ailing him will feel better fast.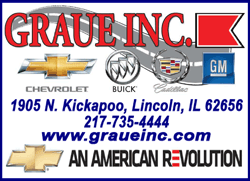 ___
In the second half of Game 3, the Miami Heat might have a Big 3 again.
Chris Bosh hit two quick field goals in the second half, helping the Heat push their lead to 53-42 -- in his hometown of Dallas, no less, and likely giving him a whole heap of new confidence.
Bosh was 2 for 9 in the first half, and for the series, that made him a putrid 11 of 43.
But he hit a 17-footer to open the second half, then got loose for a layup after a nifty pass from Dwyane Wade.
The Mavs called time-out.
And this building is church quiet. Danger time for the Mavs might have arrived.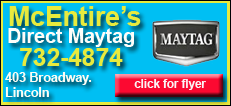 ___
The comeback kings were doing it again to end the first half of Game 3 of the NBA finals.
On the cusp of getting blown out of their own building, the Dallas Mavericks turned what was a 14-point deficit to the Miami Heat into something far more manageable. Dallas scored eight straight points in one stretch, then headed into the locker room down 47-42 to the Eastern Conference champions at halftime.
Dwyane Wade leads Miami with 19 points. LeBron James has 10 for the Heat. For the Mavericks, Jason Terry and Dirk Nowitzki each have 10.
The Mavs got a gift from Wade with 3.4 seconds left in the half, when he essentially tackled Jason Kidd on a long jumper attempt with 1 second left on the shot clock.