"It's a big game and a big win," Pujols said after hitting a game-ending homer in extra innings for the second straight day, beating the Chicago Cubs with a leadoff shot in the 10th inning of a 3-2 victory Sunday. "It doesn't matter what you do as long as you don't embarrass yourself out there."
Pujols hammered a 2-1 belt-high fastball from Rodrigo Lopez (0-1) an estimated 446 feet to left for his 10th career game-ending homer. His fifth during a seven-game homestand and No. 13 for the season gave the Cardinals a three-game sweep over the scuffling Cubs, who have lost nine of 11.
"He's a fabulous player," St. Louis pitcher Chris Carpenter said. "Hall of Fame-caliber player."
Pujols became the 11th major leaguer to hit game-ending homers in consecutive games, according to STATS LLC and SABR HR Log. Albert Belle was the last to accomplish the feat, pulling it off for Cleveland against Toronto on Aug. 30-31, 1995. The only other St. Louis player to do it was Hall of Famer Stan Musial in August 1948.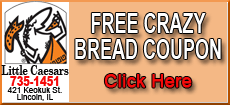 The Cardinals were down to their last strike before Ryan Theriot tied it with an RBI double off Carlos Marmol, driving in pinch-runner Tony Cruz from first. Theriot extended his hitting streak to 19 games, the Cardinals' longest since Pujols hit in 30 straight in 2009.
Marmol has two blown save opportunities in his last three appearances and is 10 for 14 overall. He had worked a franchise-record 26 1-3 consecutive scoreless innings on the road before Theriot doubled down the left-field line on a 2-2 pitch.
"Awesome, great at-bat," Pujols said. "He's been doing that all year."
Cubs starter Carlos Zambrano ripped his team after pitching seven crisp innings, yielding one run and five hits. The right-hander is 7-1 with a 1.29 ERA in 13 career starts in St. Louis.
"We're playing like a Triple-A team," Zambrano said. "This is embarrassing. Embarrassing for the team, for the owners. Embarrassing for the fans."
Zambrano said Marmol should have blown it past Theriot with a fastball, but instead gave him a slider.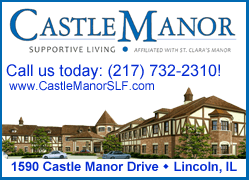 "We should know that Ryan Theriot is not a good fastball hitter, we should know that as a team," Zambrano said. "We stink. That's all I have to say."
Marmol said he hadn't talked with Zambrano and added, "I don't know what's going on. I don't have anything to say about it."
Aramis Ramirez returned from a two-game absence with a two-run double in the fourth for the lone damage against Carpenter.
Pujols homered twice on Saturday, with his drive off Jeff Samardzija sending the Cardinals to a 5-4 victory in 12 innings. Pujols also had an infield hit in the sixth Sunday and scored on Allen Craig's base hit.
Pujols had been 0 for 12 against Lopez with three strikeouts, a walk, and one RBI on a sacrifice fly.