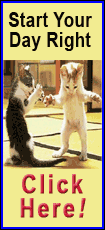 With a three-shot lead and just more than five holes remaining, Stricker had to spend two hours in the clubhouse waiting out a storm delay, leaving him plenty of time to imagine what could go wrong.
Never mind that he played the front nine in 20-under par, including a 30 in the final round. Or that on his last hole before the delay, he saved par with a bunker shot behind the 12th hole that Jack Nicklaus said was the best shot he hit all week.
"It's hard not to think about those last closing holes and just the unknown," Stricker said. "You don't know what's going to happen with the other players, you don't know how you're going to perform under the stretch, under the gun. At that point, you just want to get it done."
The way it ended was no surprise at all.
Stricker faced two clutch par putts down the stretch -- from 15 feet on No. 16 and from 7 feet on No. 17 -- and poured them both in the center of the cup. He closed with a 4-under 68 for a one-shot victory over Matt Kuchar and Brandt Jobe to finally find the winning formula at Muirfield Village.
"I feel good when I've got the putter in my hand," Stricker said.
He felt even better when it was over, and he walked off the green to meet Nicklaus with a handshake and a hug.
"You've seen so many guys do that over the years, the winners coming off the green and getting greeted by Mr. Nicklaus," Stricker said. "And you always think one day that could be you. And it turned out it was me this year. It's a great thrill. It's a dream come true."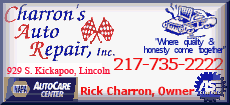 Stricker moved to No. 4 in the world to become the highest-ranked American for the first time in his career. He won for the 10th time in his career -- seven of those since turning his game around five years ago -- and went over $30 million in career earnings.
Kuchar and Jobe, the only players who could sustain the chase, each closed with a 65 to tie for second.
Dustin Johnson shot a 65 to finish fourth, followed by Rory McIlroy of Northern Ireland, who had a 68. The biggest consolation prize went to Gary Woodland, who had a 68 to finish alone in sixth. Woodland likely will move to No. 40 in the world ranking, making him virtually a lock to get into the U.S. Open. He had faced a 36-hole qualifier Monday morning.
Stricker, who led by four shots at the turn, made it more interesting than it needed to be, especially after a 2 1/2-hour storm delay that slowed his momentum following a spectacular bunker save behind the 12th green.
He had a three-shot lead with five holes to play when he missed a short birdie on the 14th, then pulled his tee shot into the woods on the par-5 15th to make a bogey. His lead was down to two, and he faced a tough finish.
Stricker found the back bunker on the par-3 16th and blasted out to 15 feet, lightly pumping his fist when it dropped in the center of the cup for par to keep the two-shot cushion. From the middle of the 17th fairway, he badly pushed his 6-iron off a mound and into a deep bunker right of the green. He splashed it out to 7 feet, and the par putt again was never in doubt.