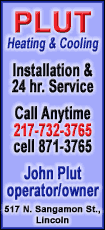 Peavy lasted just four innings as the Chicago White Sox lost 7-3 to the Detroit Tigers on Sunday.
Ryan Raburn hit a grand slam and Miguel Cabrera homered for the second straight day for Detroit, which has won 11 of its last 12 games against the White Sox. The Tigers captured the last two in the weekend series at Chicago to move within 2 1/2 games of AL Central-leading Cleveland, which lost 2-0 to Texas on Sunday.
Peavy left with a strained right groin after allowing six runs in the fourth inning. Peavy's 2010 season ended when he injured his right shoulder on July 6.
The 2007 NL Cy Young Award winner said the groin tighten up in his victory against Boston last Monday and he started to feel discomfort in the second inning of Sunday's start.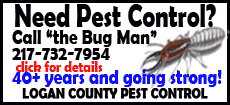 "I felt it tighten up in Boston, just throughout that start it was tight," Peavy said. "I didn't think too much of it until after the second inning, it was grabbing bad enough for me to come out and do a wrap job, and (I) took a couple of Tylenols."
Chicago pushed across two runs in the first and Peavy (2-1) retired the first nine batters before running into trouble in the fourth.
"I had it today. Today could've been a special day and I could've helped this team win. The first couple of innings were sharp," Peavy said. "I'm going to probably miss some time now. It's tough."
Peavy allowed six runs, three hits and walked three in his fifth start since he rejoined the team on May 11 after recovering from shoulder surgery. He threw 75 pitches and will be re-evaluated on Monday.
The right-hander is unsure how long he may be out.
"The way I feel now and the way I felt when I came out of the game I think it would be hard for this thing to go away," Peavy said. "I feel it when I walk so I can't imagine in four days or five days from now it being completely gone where I could go out and drive on the mound and pitch in a game, that's just me, but nothing is etched in stone."
Austin Jackson started the fourth inning with a single and Don Kelly followed with a bouncer to first baseman Paul Konerko, who threw to second for one, but shortstop Alexei Ramirez's throw back to Konerko pulled him off the base and Kelly was safe. Peavy then walked Brennan Boesch and threw a wild pitch, putting runners on second and third.
After Cabrera drew a walk in a 13-pitch at-bat, Victor Martinez hit a sacrifice fly and Andy Dirks tied it with an RBI double. Another walk, this one to Alex Avila, loaded the bases for Raburn, who snapped a 6-for-52 rut with his third career grand slam.
"That's what we're working hardest on is getting runners in when we get the opportunities," Raburn said. "Fortunately for me, it went over the fence, but I definitely would have taken a single."
Peavy felt the most pain on Kelly's fielder's choice.
"I broke and ran and it grabbed me pretty good," he said. "After that it was hard for me to stay mechanically anywhere close to where I was previous. I made a whole lot of pitches after that."