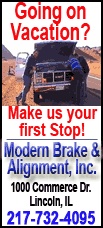 "We felt he'd have the biggest potential impact for us of anybody on the board," general manager Neal Huntington said.
Cole, a 6-foot-4, 220-pound junior, posted mediocre numbers this season for the Bruins (6-8, 3.31 ERA), but has what many consider to be the best pure stuff in the draft. He's the latest promising young arm that Pittsburgh, which finished with baseball's worst record a year ago, has added in the last two drafts.
The Pirates took a pair of high school right-handers with their first two picks last year in Jameson Taillon and Stetson Allie, giving them three potential front-line starters.
"It's a game of attrition, and you can never have too much if it," Huntington said. "It's the most valuable commodity in our game. We didn't consciously go out to stockpile arms -- we stay true to the board. More often than not, that happened to be a pitcher."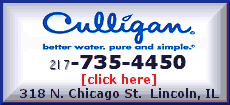 Cole's teammate on the UCLA staff, right-hander Trevor Bauer, wasn't far behind, going third overall to the Arizona Diamondbacks. The only other time a pair of teammates went in the top three picks was 1978, when Arizona State's Bob Horner was selected No. 1 by Atlanta and Hubie Brooks went third to the New York Mets.
"I'm ecstatic," Bauer said. "It's awesome for Gerrit and it's awesome for me. It's great for the program and UCLA. Just an all-around great day."
Cole was a first-round pick of the New York Yankees in 2008, but refused to listen to an offer and instead attended UCLA -- as he insisted to teams he would.
"The draft three years ago was obviously somewhat unexpected, but I feel like the Yankees handled that with a lot of class," Cole said, adding that New York scouting director Damon Oppenheimer texted him a congratulatory note Monday night. "I felt it was the correct decision."
The Pirates, picking No. 1 for the fourth time in franchise history, are hoping Cole ends up being the ace of their pitching staff. He has a fastball that's consistently clocked at 95 mph and was up around 100 at times late this season. Cole's changeup and slider are also outstanding.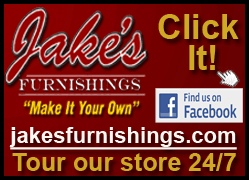 With the second choice, the Seattle Mariners tabbed Virginia lefty Danny Hultzen, the Atlantic Coast Conference pitcher of the year the last two seasons. Watching with family and friends on MLB Network, Hultzen looked stunned when the pick was announced by commissioner Bud Selig, putting his hands on his head.
"I wasn't looking at a specific spot or a specific team, but I can tell you I wasn't looking that high," Hultzen said. "That was where all the surprise came from, being picked so high."
Hultzen, a junior, is 11-3 with a 1.57 ERA and 148 strikeouts while leading the top-ranked Cavaliers to the super regionals of the NCAA tournament.
Arizona, which had two of the first seven picks, grabbed Bauer at No. 3. The Pac-10 pitcher of the year outshined Cole statistically, going 13-2 with a 1.25 ERA and a Division I-leading and Pac-10-record 203 strikeouts. He ended the season having thrown nine straight complete games.
With the seventh pick, the Diamondbacks took another pitcher in right-hander Archie Bradley from Broken Arrow High School in Oklahoma. Bradley went 12-1 and fanned 133 against just 11 walks, and was also considered one of the country's best quarterback prospects. He is committed to play football at Oklahoma.
At No. 4, Baltimore selected Bradley's good buddy, Dylan Bundy, another high school pitcher from Oklahoma. The 6-foot-1, 200-pound righty went 11-0 with 158 strikeouts and only five walks in 71 innings for Owasso High School.
It was the first time since the amateur draft began in 1965 that the first four selections were all pitchers. Of the 33 picks in the first round, 19 were pitchers -- one shy of the draft record set in 1999 and matched in 2001.
"The three college pitchers who were taken early were probably the best three college pitchers there was in the country," Diamondbacks general manager Kevin Towers said, "and I think the two high school pitchers who were taken in Bundy and Bradley were probably two of the best high school pitchers in the draft."