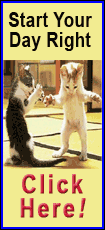 The Warriors hired Jackson to replace Keith Smart on Monday, giving the former point guard and television analyst his first chance to be a head coach on the game's biggest stage.
"He epitomized leadership as a player in this league for 17 seasons and we think that characteristic -- and many other positive traits -- will translate very well into his coaching duties with our young team," owner Joe Lacob said in a statement. "He was a leader and a winner both on and off the floor in this league and we're convinced that he is the right person to guide this team into the future and help us achieve the success that we are striving for as an organization."
Jackson will get a three-year, $6 million contract with a team option for a fourth year, Yahoo! Sports reported.
Jackson interviewed with Lacob, newly hired consultant Jerry West and general manager Larry Riley before being picked for the job. Riley said the decision was unanimous throughout the organization that Jackson's attributes outweighed his inexperience.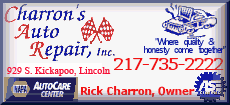 "It was his analysis of the game and the way he sees the game overall in our discussions that really convinced me this guy has thought about the game of basketball," Riley said. "I think he's been yearning to be a head coach for a long time. Some guys sit back and say, 'I can be a head coach.' I think he's been preparing all along for the day when he can be a head coach in this league. It isn't something he had a dream about."
Jackson played 17 years as a point guard in the NBA, for New York, the Clippers, Indiana, Denver, Toronto, Utah and Houston. He won Rookie of the Year honors in 1988 and made the playoffs 14 times. He ranks third on the NBA's all-time assists list.
But he has never coached, spending the past few seasons as the lead analyst for ESPN and ABC for their NBA coverage. He won't start his new job until after he's finished calling the NBA finals.
His first coaching job is a daunting one, taking over a team that has made the playoffs just once since 1994.
"I am really elated about this opportunity and I'm looking forward to the challenge of building the Warriors into a perennial contender," Jackson said.
Jackson played for five Hall of Fame coaches in his college and pro career: Lou Carnesecca, Lenny Wilkens, Jerry Sloan, Pat Riley and Larry Brown.
Jackson, 46, had been looking to get into coaching while working as an analyst in recent years. He interviewed for the opening in New Orleans last year and was one of three finalists for the Minnesota job in 2009, but lost out to Kurt Rambis. He also interviewed in previous years for openings in Phoenix, New York and Chicago.
He finally ended up getting the offer he wanted from the Warriors, who have made big changes in the front office and coaching staff under Lacob's new ownership.