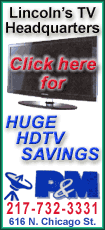 The announcement was no surprise. BCS officials had said USC was in danger of having its championship vacated after the Trojans were hit with heavy NCAA sanctions last year for rules violations committed during the 2004 and '05 seasons.
"The BCS alerted us today that their presidents have voted to vacate USC's 2005 BCS championship game victory," USC athletic director Pat Haden said. "This was not an unexpected outcome. We will comply with all requirements mandated by the result of this BCS vote."
The NCAA ruled star tailback Reggie Bush received improper extra benefits during those seasons and was ineligible when he played.
One of Haden's first moves when he took over as AD last year was to give back the school's copy of the Heisman Trophy that Bush won in 2005. Bush later relinquished his own Heisman and the trust in charge of handing out the award announced the '05 winner would be left vacant.
The BCS waited until USC appealed the NCAA sanctions, which included a two-year ban from postseason play and a loss of 30 scholarships over three seasons, to make a decision about its championship. The NCAA denied USC's appeal on May 26.
At that point, it was just a matter of time before the Trojans' 55-19 victory against Oklahoma in the 2005 Orange Bowl was wiped from the record books.
The dominant performance capped a perfect season by USC and left it ranked at the top of both the AP and coaches' polls. Auburn and Utah also finished that season undefeated.
The Trojans will not have to relinquish The Associated Press national championship.