"What I said yesterday was (in) a moment of frustration," Zambrano said, before the first game of a series against Cincinnati. "I apologized to Marmol. Let's move on."
Marmol and manager Mike Quade were ready to move on, too. Quade talked to him in the manager's office on Monday and attributed his critical comments to the frustration that has engulfed the team. Chicago was fifth in the NL Central, 11 games out of first place, after getting swept by first-place St. Louis.
Quade didn't fine or otherwise punish the starter.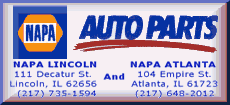 "Comments made totally out of frustration," Quade said. "And on that level, I can completely appreciate the frustration that he and everybody else is going through. The comments in no way reflect how he feels about his teammates.
"The level of frustration is obviously pretty high around here."
Zambrano started a 3-2, 10-inning loss in St. Louis on Sunday. Marmol gave up a tying RBI double to Ryan Theriot in the ninth, throwing a misplaced slider. Zambrano said after the game that the closer should have gone with a fastball instead.
Marmol accepted his apology.
"Any negative stuff is gone for me," Marmol said. "We have to move on. It doesn't bother me. He apologized to me and we're fine."