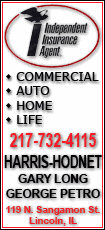 Aid groups are decamping from their offices in the capital to the few restaurants and hotels that have stockpiled fuel for their generators, and it's unclear how long even the Southern Sudanese government can now keep its air-conditioning units blowing.
The mayor of Juba is accusing the Khartoum-based northern government of attempting to strangle the south's economy ahead of its independence declaration. While the south is rich in oil, all pipelines run through the north and the south does not have any refineries of its own.
"It has worsened very quickly and that is what the Khartoum government wants -- they want to support instability," Mayor Mohamed el Haj Baballa told The Associated Press.
The north categorically denies involvement in any such blockade, though U.N. officials and residents say otherwise.
"We are planning to cooperate and coordinate with the south, to transport their oil, to help them refine their oil," said Rabie A. Atti, spokesman for the ruling National Congress Party in Sudan. "Such actions (like a blockade) will harm the south and they will also harm the north."
Oil-rich Southern Sudan overwhelmingly voted to secede from Sudan in a January referendum but critical issues remain unresolved, including negotiations over how oil wealth will be shared between the north and the south.
A 2005 peace deal calls for a 50-50 split, but that deal expires on July 9 when Southern Sudan becomes its own country.
Residents, local media reports and even the head of the U.N. World Food Program in Southern Sudan said the Sudanese government began enforcing a blockade of the main north-south oil routes in early May.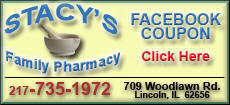 The price of fuel at gas stations and other small shops in Juba has increased by two-thirds since the weekend alone. A liter that typically sells for just over $1 was selling this week for $1.67. Several motorbike drivers told the AP it was difficult to find fuel for sale, even at the higher rate.
The normally traffic-clogged streets have emptied of the usually omnipresent motorbike taxi traffic, leaving residents to walk in the rainy season instead of zipping to their destination by motorcycle taxi.
"There is not fuel -- that is why you don't see any motorbikes, said Chaplain Kenyi, 30, a motorcycle taxi driver. "Everyone is parked at home, he said, adding that the liter of fuel he bought last week was almost finished.