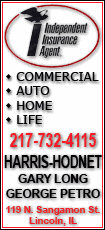 The demonstration of a prototype at the Electronic Entertainment Expo, the gaming industry's annual convention, in Los Angeles on Tuesday, appeared to leave investors disappointed and skeptical.
Nintendo Co. shares closed at 16,970 yen ($212.44), down 5 percent. The benchmark Nikkei 225 index ended flat.
Shuji Hosoi, analyst at Daiwa Securities Co., said it was unclear how successfully the machine would compete against smartphones and tablet PCs, when device-based gaming was already having to vie against social networks.
It is hard to see how it was different enough to woo users of smartphones and tablet PCs back to gaming, he said.
"People are puzzled whether this will really sell."
Hosoi acknowledged the stock price may recover if Kyoto-based Nintendo could convince investors that the new machine was as fun as smartphones and other new devices.
"But it would be extremely difficult because the competition is so intense," he said, referring to products such as the iPad from Apple Inc. and other rivals. "People have already changed."
The Japanese gaming giant behind Pokemon and Super Mario games said the Wii U will broadcast high-definition video and feature a touchscreen controller that can detect motion. Its price was not disclosed.