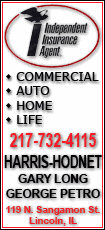 Yet the fourth quarter was his time to shine. Again.
And now the Dallas Mavericks and Miami Heat are starting over in the NBA finals, this best-of-seven series reduced to a best-of-three.
Nowitzki fought through a sinus infection and everything else that ailed him and his team to power a 21-9 run over the final 10:12, lifting the Mavericks to a memorable 86-83 victory Tuesday night.
In the final period, Nowitzki scored 10 of his 21 points -- including a driving right-handed layup that spun in off the backboard with 14.4 seconds left -- and grabbed five of his 11 rebounds as Dallas pulled off its second stunning finish this series.
"Just battle it out," Nowitzki said, sniffing throughout his postgame interview with his warm-up jacket zipped all the way up, still in his uniform instead of changing into street clothes like the NBA prefers. "This is the finals. You have to go out there and compete and try your best for your team. So that's what I did."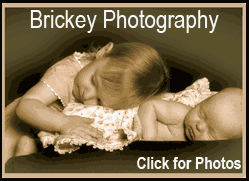 The Mavs avoided going down 3-1, a deficit no team has ever overcome in the finals, and guaranteed the series will return to Miami for a Game 6 on Sunday night.
Game 5 is Thursday night in Dallas, and Nowitzki vowed to be ready.
"There's no long term," Nowitzki said. "I'll be all right on Thursday. ... Hopefully I'll get some sleep tonight, take some meds and be ready to go on Thursday."
Nowitzki wasn't as dominant as Michael Jordan when he scored 38 points despite a 103-degree fever in Game 5 of the 1997 finals -- but it was that kind of performance down the stretch. With everyone knowing he wasn't at full strength, the Mavs still ran their offense through him in the fourth quarter, and he delivered, making 2 of 6 shots and all six of his free throws.
If the Mavericks wind up winning their first championship, what Nowitzki's done this series will go down among the greatest. Remember, in Game 2 he bounced back from a torn tendon in the tip of his left middle finger to score the final nine points in Dallas' 22-5 rally, including two left-handed layups among his final three baskets.
"The average person, you know, has sick days and battling 100-something (fever), it's just tough to get out of bed," Dallas center Tyson Chandler said. "This guy is playing against the best athletes in the world."
What Nowitzki did grows in stature when compared to how meek a healthy LeBron James played.
James made only 3 of 11 shots -- a tip-in during the first quarter, then a 15-foot jumper and a breakaway dunk in the third quarter. Not only did he fail to score in the fourth, he took only one shot while playing all 12 minutes.
He finished with eight points, ending a double-figure scoring streak of 433 consecutive games, regular season and postseason. It was his fewest points ever in the playoffs.
"I've got to do a better job of being more assertive offensively," said James, who nonetheless contributed nine rebounds and seven assists. "I'm confident in my ability. It's just about going out there and knocking them down."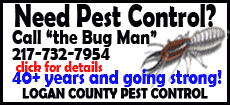 Dwyane Wade led Miami with 32 points, but missed a free throw with 30.1 seconds left and fumbled an inbounds pass with 6.7 seconds left. He knocked the ball back to Mike Miller for a potential tying 3-pointer, but it wasn't even close to hitting the rim. Fans jumped to their feet and began roaring as soon as they could tell the ball was off-target.
Dallas players savored it, too, except for Nowitzki, who walked off looking somewhat sullen, obviously ready for a hot shower and a warm bed.
His illness hit Monday night. After struggling to get any rest, he showed up for shootaround but hardly did anything.
His condition was kept a secret, and he helped keep it that way by hitting his first three shots. Then he missed 10 of 11 and it was obvious something was wrong. The biggest giveaway: He also missed a free throw for the first time since Game 4 of the conference finals.
The Heat didn't know, and didn't care.
"There is not an illness report before the game or anything," Miami's Chris Bosh said. "I've never been out there and somebody pointed and said, 'He's got a fever!'"
Mavs coach Rick Carlisle tried resting Nowitzki as much as he could. During timeouts, he stayed in his chair as long as possible, trying to conserve every ounce of energy.
"You've got a guy that's 7 foot, there's a different kind of toll it takes on your body when you're sick," Carlisle said. "Everyone could tell looking at him that he labored."