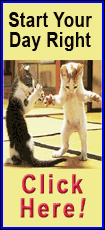 Woods said he hoped to be ready for the AT&T National, which starts June 30 at Aronomink, and the next two majors. Then again, he said two weeks ago he would do everything possible to be ready for the U.S. Open, which is far more significant.
"We're very disappointed that he won't be playing in the National Open," USGA executive director Mike Davis said, whom Woods called Tuesday morning. "He certainly brings excitement to the event. He'll be missed, but the U.S. Open will go on. The event is bigger than one player, but he certainly will be missed."
The U.S. Open starts June 16 at Congressional, where Woods won the AT&T National two years ago and tied for 19th when the U.S. Open was last played there in 1997.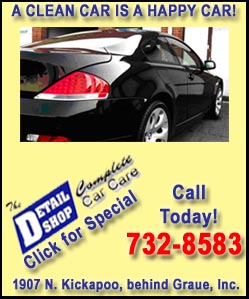 Woods was replaced by Michael Whitehead, a senior at Rice who was first alternate from the Dallas qualifier. Whitehead had to win a playoff just to get out of the first stage of 18-hole qualifying and was stunned to get the news.
"They said on the phone that Tiger has withdrawn from the Open," Whitehead said. "So, 'Thanks, Tiger.' I guess I'm glad he was listening to his doctors."
The future of Woods, meanwhile, is as muddied as ever.
"The hardest thing in the world as a golfer, or any athlete, is to stay out," two-time U.S. Open champion Curtis Strange said. "It's smart what he's doing. Unfortunately, the U.S. Open falls in that time frame. But every time something happens, and the longer he's away from the game, it's going to make it tougher for him to come back.
"It's going to be harder and harder the long this goes."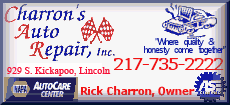 Woods hasn't won since the 2009 Australian Masters, a stretch of 22 tournaments. He not only lost his No. 1 ranking late last year, he has plunged to No. 15 in the world, his lowest spot in the ranking since the spring of 1997.
Woods announced his decision on Twitter: "Not playing in US Open. Very disappointed. Short-term frustration for long-term gain."
He had said in his most recent press conference that his injury was "not the doomsday that some of the press members are writing about." Some in his camp believe if he had skipped The Players Championship, his left leg would have been fully healed perhaps in time for the Memorial, which he missed last week.
Only Woods knows what kind of shape his leg is in, although he said another surgery has never been brought up by his doctors.
The Masters is now the only major Woods has played every year since turning pro. He was recovering from knee surgery in 2008 and did not play the British Open and PGA Championship.
"It's been a frustrating and difficult year, but I'm committed to my long-term health," Woods said. "I want to thank the fans for their encouragement and support. I am truly grateful and will be back playing when I can."
The question is when he will return.
Woods is recovering from injuries to his left knee ligaments and left Achilles', and his Achilles' is believed to be giving him more trouble.