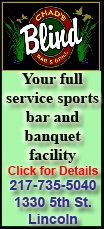 That would be Dick Ebersol, the television executive whose name has been synonymous with Olympics telecasts for two decades. Ebersol abruptly left NBCUniversal last month after failing to agree on a new contract with the company's new corporate owners, and the trendy theory was that future Olympics broadcast rights would go with him.
The emphatic rejection of that theory on Tuesday was due in large part to Ebersol's successor, Mark Lazarus. The former Turner Networks executive joined NBCUniversal to run its cable sports properties shortly after Comcast Corp. took over management of the company this winter. He stepped into the role of chairman of the NBC Sports Group upon Ebersol's departure.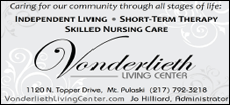 Lazarus played a prominent role when NBC's 17-person delegation made its presentation to the International Olympic Committee on Tuesday. Comcast chief Brian Roberts opened and closed the presentation in Lausanne, Switzerland, which also included longtime Olympics anchor Bob Costas.
NBC stressed its Olympics heritage and comfort factor with the IOC. That helped, though it no doubt helped more that NBC's $4.38 billion bid for four games beat Fox by about a billion.
ESPN, thought by many the favorite given its widespread sports reach, bid only on the 2014 Winter Games in Sochi, Russia, and the 2016 Summer Olympics in Rio de Janeiro, and finished well out of the money. Sites have not been chosen for the 2018 Winter and 2020 Summer Games.
In the days after Ebersol's departure, Lazarus had met privately with many people in NBC Sports' Olympics apparatus, driving home the point of his corporate bosses that they were still serious about winning the Olympics rights.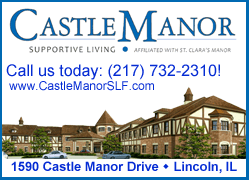 Roberts said after the IOC's decision that it was "exciting and invigorating" to be part of the NBC presentation.
"They are professional, passionate," he said. "It was the finest presentation I've had the privilege to be part of."
The 48-year-old Lazarus grew up in a sports family where his father was an advertising salesman at ABC Sports. He had a nearly two-decade career at Turner, leaving three years ago after losing a corporate power struggle and joining Career Sports & Entertaining, a marketing firm where his consultancy work brought him in contact with Comcast executives.
During his time at Turner, he was head of the cable group's sports department and responsible for negotiating programming rights deals with the NBA, NASCAR, Wimbledon and the British Open.
"Mark is a product of the business," said Neal Pilson, a former CBS Sports president who runs his own media consulting firm. "He's a very solid citizen, well-liked, well-respected. People like to work with him and for him. He's really a good fit with the Comcast people. Dick wasn't a good fit."