The younger Gretzky knocks in runs -- not goals -- as a left-handed, power-hitting, California high school first baseman. And the jersey number he wore? Well, No. 99, of course.
He has a commitment to San Diego State, where he could play under baseball Hall of Famer Tony Gwynn if he chooses not to sign with Chicago.
The Cubs also took a name from their past, drafting California high school outfielder Shawon Dunston Jr. in the 11th round. Shawon Sr. was the No. 1 overall pick by Chicago in 1982 and the cannon-armed shortstop played 18 big league seasons.
The sons of Ivan Rodriguez, Steve Garvey and Kevin Seitzer, and the great-nephew of Eddie Gaedel -- who's 6-foot-3, unlike his 3-foot-7 great-uncle who drew a walk in one of baseball's most famous publicity stunts 60 years ago -- were also among some familiar names called Tuesday.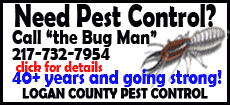 Minnesota drafted Dereck Rodriguez, the son of the 14-time All-Star catcher, in the sixth round. The younger Rodriguez played center field and pitched for Monsignor Edward Pace High School in Miami.
Philadelphia selected Ryan Garvey, a California high school outfielder, in the 15th round.
Cameron Seitzer, a slugging first baseman for Oklahoma, was taken in the 11th round by Tampa Bay.
Valparaiso outfielder Kyle Gaedele -- his last name has an extra 'e' at the end -- was a sixth-round pick of San Diego. The highest-drafted player in school history, he hit .326 in three years with the Crusaders, with 17 home runs and 121 RBIs.
Bryce Harper's brother also went to Washington. South Carolina lefty Bryan Harper was drafted in the 30th round by the Nationals, who chose slugger Bryce with the No. 1 overall pick a year ago.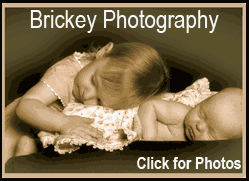 The Nationals also took Georgia high school shortstop Deion Williams, the grandson of former big leaguer George Scott, in the 16th round, and Arkansas-Little Rock right-hander Travis Henke, the son of former closer Tom Henke, in the 22nd.
In the 30th round, Milwaukee drafted Trent Boras, a California high school third baseman -- better known as the son of agent Scott Boras.
Arizona State outfielder Johnny Ruettiger, whose uncle is former Notre Dame football walk-on Dan Ruettiger -- better known as "Rudy" -- was taken by Baltimore in the eighth round.
In the second round, the Los Angeles Dodgers took Alex Santana, a Florida high school third baseman whose father, Rafael, helped the Mets win the 1986 World Series.