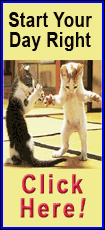 Volquez (4-2), recalled earlier Tuesday from Triple-A Louisville, allowed seven hits while striking out five.
"I think I did a good job, going seven innings with only two walks," said Volquez, who worked with former Reds All-Star pitcher Mario Soto -- now a special assistant to general manager Walt Jocketty -- after being optioned to Louisville on May 23 with an ERA over 6.00 and 38 walks in 51 innings. "I'm trying to be more compact."
Volquez improved his career record against Chicago to 4-0 in six starts. He also contributed two sacrifice bunts and a rally starting single as Cincinnati sent the Cubs to their eighth consecutive loss -- their longest skid since losing eight in a row from May 15 through May 25 of last season.
The Reds are 6-1 this season against Chicago, including 4-0 in Cincinnati, and 18-5 over the last two seasons.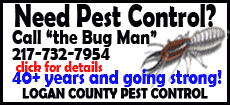 The Reds were up 4-1 in the seventh when Cairo hit a 406-foot shot to left that caromed off the facade of the second deck on a 1-1 pitch from John Grabow. It was Cairo's first grand slam since Aug. 12, 2004, for the New York Yankees at Texas.
"I knew I hit it good," Cairo said. "When I saw that on the replay, I said, 'Wow, I didn't know I could hit that way.'"
Volquez, who cut his familiar dreadlocks, turned in a scoreless first inning for just the fourth time in his 11 starts this season.
"It was too hot. I'm tired of it. It was time to cut it off. I love my hair. I'm keeping it at home," Volquez said.
The Cubs got back-to-back doubles by Aramis Ramirez and Blake DeWitt starting the second inning to take a 1-0 lead. They loaded the bases as Volquez threw 30 pitches, just 13 for strikes, before Darwin Barney grounded out to end the threat.
"I thought I wasn't going to go deep in the game because of the second, but (pitching coach) Bryan Price told me to keep pitching and keep the ball down and I'll go deep in the game," said Volquez, who also focused on working more quickly. "That's what I did. I tried to keep a good rhythm between pitches. That's what Mario told me to do."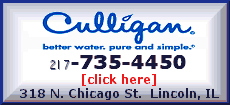 Just another missed opportunity, Cubs manager Mike Quade said.
"We talked about it ad nauseam about getting people on and not getting any runs," Quade said. "We had 10 hits again and two runs. Darwin and Blake had good games, and we didn't have anybody else getting into it. We haven't had a game in I don't know when that we had a lot of guys contribute."
Volquez said he understood when Jocketty and manager Dusty Baker sent him down following an awful start in Cleveland on May 22 that left him with a 6.35 earned-run average.
"I knew I needed it," he said. "I was cool. I wasn't mad. I had to do something."