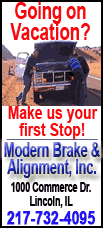 Oil prices jumped to above $101 per barrel after OPEC unexpectedly left its production levels unchanged. In currencies, the dollar strengthened against the yen but slipped against the euro.
Asian shares closed mostly down following a Federal Reserve report confirmed a slowdown in U.S. economic growth. Early trading in Europe also showed investment sentiment on the descent.
Britain's FTSE 100 slipped 0.2 to 5,795.81 while Germany's DAX fell 0.3 percent to 7,042.97. France's CAC-40 was 0.3 percent lower to 3,823.15.
But Wall Street appeared set for a higher opening, with Dow Jones industrial futures up 21 points to 12,051 and S&P 500 futures nearly 3 points higher to 1,279.80.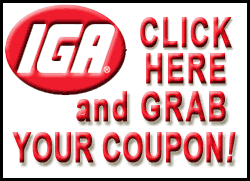 The European Central Bank is expected to signal at its monthly meeting Thursday that a rate increase is coming as early as next month.
An interest rate increase could make life harder for debt-laden countries like Greece, Portugal and Ireland, but the rest of Europe is mostly enjoying solid growth that argues for higher interest rates to prevent a jump in inflation. But investors, believing that rate hikes discourage growth and hurt stock prices, often take fright.
In Asia, Japan's Nikkei 225 index closed 0.2 percent higher to 9,467.15. South Korea's Kospi dropped 0.6 percent to 2,071.42, and Hong Kong's Hang Seng lost 0.2 percent to 22,609.83.
Tokyo Electric Power Co., the embattled Japanese utility known as TEPCO, was down 4 percent after hitting an all-time low earlier Wednesday, a day after a government-appointed panel launched an investigation into a nuclear accident that took place at one of the company's plants following a devastating earthquake and tsunami on March 11.
TEPCO has been struggling to get control of the plant since the quake and critics say the company was woefully unprepared for such a disaster.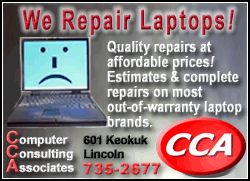 Australia's S&P/ASX 200 rose 0.3 percent to 4,549.60, as banking and energy blue chips gained. BHP Billiton Ltd., the world's largest miner, was 0.4 percent higher, while Commonwealth Bank of Australia, the country's largest bank by market capitalization, added 0.6 percent.
But Australia's economy showed some signs of strain, with government data showing only 7,800 new jobs were created May -- well short of the 25,000 expected and indicative of a slowdown, although "probably not as much as we're seeing in the U.S.," said Ben Potter, a research analyst with IG Markets in Melbourne.
"There are a number of headwinds facing the Australian economy," he said, including a strong currency that hurt manufacturers.