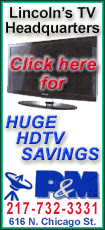 The ring given to Eva Caten before their wedding on Oct. 1, 1884, was at the Frederic Remington Art Museum in Ogdensburg, near the Canadian border. It disappeared over the weekend from a display case that had no lock but was screwed shut.
Police haven't estimated the value of the Tiffany & Co. diamond ring. There's a $1,000 reward offered for information leading to its return.
Remington was a painter, illustrator and sculptor known for his images of the American West, specifically cowboys, American Indians and the U.S. Cavalry.
He was born in nearby Canton, N.Y., and died in 1909.