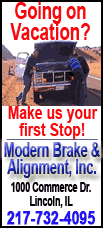 The Robert Koch Institute said Thursday that 2,808 people, 722 of whom are suffering from a serious complication that can cause kidney failure, have now been reported sickened in Germany, the country at the epicenter of the E. coli outbreak whose origin has not yet been found.
The World Health Organization says 97 others have fallen sick in 12 other European countries, as well as three in the United States.
A total of 27 people have died -- 26 in Germany and one in Sweden.
Though the number of those sickened is still rising, the Koch institute says the new cases being reported have been dropping for several days.