The 607-square-mile blaze, the second-largest ever in Arizona, is expected to reach the power lines as early as Friday. If the lines are damaged, hundreds of thousands in parts of New Mexico and Texas could face rolling blackouts.
Meanwhile, crews were hopeful that they could slow the fire Thursday if weather predictions hold true. After a few days of driving winds, there was no high-wind warning issued for Thursday.
However, fire officials spoke guardedly late Wednesday as they faced the 12th day of the fire fight.
"Don't get complacent just because we don't have a red flag warning. Ten to 15 mph winds are good winds to drive fire, especially through grass, so we're going to have to be very careful," fire information officer Jim Whittington said at a late night briefing Wednesday at a rest stop on the edge of Springerville.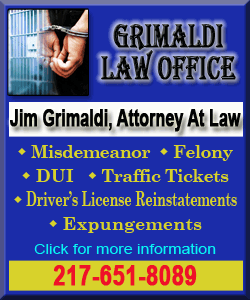 Residents remaining in Springerville and the neighboring community of Eagar were evacuated Wednesday as a spot fire popped up on the northwestern edge of the Wallow Fire. That caused officials to worry about the prospect of the fire hooking around a bulldozer line and a burned out area and racing toward town.
Apache County sheriff's deputies and other law enforcement officers went house-to-house in Springerville looking for any remaining residents.
At Reed's Lodge along Springerville's main street, Daric Knight was still there late Wednesday afternoon to make sure no embers landed on the wood shingles at the front or elsewhere on the property. Knight's family has owned the lodge for decades.
"I've seen lots of fires, but nothing like this," he said.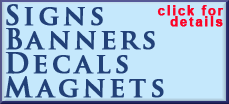 About 7,000 people live in Springerville, Eagar and surrounding areas, although many already had left before the sheriff ordered the full evacuation.
The blaze has blackened about 389,000 acres and destroyed 11 buildings, primarily in the Apache-Sitgreaves National Forest. No serious injuries have been reported.
Whittington said the fire did grow Wednesday, but an updated acreage figure wouldn't be available until Thursday morning.
Firefighters planned to assess the area at daybreak, particularly around the mountain resort community of Greer, and would know then whether any additional structures had burned.
Firefighters had spent the past two days trying to create a line where they could defend the towns. They used bulldozers to scrape off vegetation and hand crews to remove other fuels. The line hasn't been breached, but officials were still worried about spot fires.
Crews on the ground have had help from more than a dozen helicopters. More help will be available from the air Thursday, when a 747 super tanker was expected to arrive.
The fire prompted Texas-based El Paso Electric to issue warnings of possible power interruptions for its customers in southern New Mexico and West Texas.
The company uses two high voltage lines to bring electricity from the Palo Verde Nuclear Generating Station west of Phoenix to the two states. Losing the lines would cut off about 40 percent of the utility's supply, possibly triggering the rolling blackouts among its 372,000 customers.