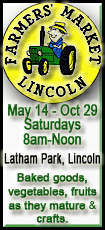 Defense Secretary Robert Gates delivered the pointed message in a goodbye to his counterparts from NATO ahead of his retirement next month, senior American and British officials said. But none of the nations that were challenged pledged to do more.
The pressure on Germany, Poland, Spain, Turkey and Netherlands comes as the alliance continues with intensified airstrikes on Libya's capital and only a day after President Barack Obama played down any suggestions of a rift with German Chancellor Angela Merkel over her nation's lack of contribution to the war effort.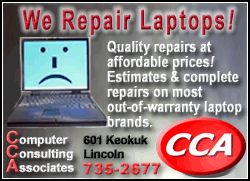 "Secretary Gates was very blunt," said Liam Fox, the defense secretary of Britain, which along with France has led the mission to protect Libyan civilians from Gadhafi's troops.
Gates said Spain, Turkey and the Netherlands should enhance their limited participation in noncombat operations by joining in strike missions against ground targets, U.S. officials said, speaking on condition of anonymity to discuss internal NATO deliberations. They said Gates pressed Germany and Poland, the two countries not participating at all militarily, to help in some form.
Secretary of State Hillary Rodham Clinton likely will restate Gates' argument Thursday when NATO nations and Arab governments participating in the air campaign meet in the United Arab Emirates.
"At each meeting, the international pressure is growing and momentum is building for change in Libya," State Department spokeswoman Victoria Nuland said.
Nuland and other officials accompanying Clinton to Abu Dhabi said the time had come to look at the next phase of the Libya situation -- what replaces the despotic Gadhafi regime.
That means the U.S. and its partners will start looking at what fate -- exile, prosecution or some third option -- should befall the leader and his family. They also must consider the parameters for a future cease-fire between rebels and remaining Gadhafi loyalists, and then how to ensure a viable democratic process, according to U.S. officials who said these issues would be the focus of discussions in Abu Dhabi.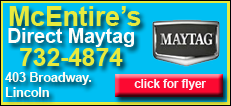 Gates, according to officials, said the additional military support wasn't needed to continue air operations for another 90 days, which has been welcomed by all 28 NATO countries. But he said it was a necessary element of fairness in an alliance built on the principle of shared burdens.
Eight NATO members are participating in air strikes in Libya: the U.S., Britain, France, Belgium, Canada, Norway, Denmark and Italy. Denmark and Norway in particular are contributing disproportionately, given the size of their militaries, U.S. officials said, and both are feeling the stress on their aircraft and crews as well as a financial strain.
These stresses, combined with the refusal of some alliance members to participate at all in offensive operations, are one reason U.S. officials believe NATO is excessively dependent on the United States for its advanced military power.
Britain echoed the U.S. concerns.
"There are other countries that have assets which we could be using, not necessarily ground attack, but in support and reconnaissance, in air-to-air refueling and so on," Fox said. "Too many are doing too little."