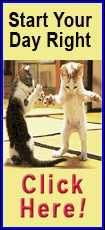 That didn't matter to the teams that picked them Wednesday during the final rounds of the Major League Baseball draft.
Taylor, an outfielder from the University of Georgia, was a 33rd-round pick of the Texas Rangers, while Lamothe, a reliever from San Jacinto College, was the Houston Astros' 40th-round selection.
Taylor was left paralyzed from the chest down after he broke his neck in March during a game when he collided with teammate Zach Cone, the Rangers' supplemental-round pick Monday. Texas director of amateur scouting Kip Fagg said the team's selection of Taylor was "something we felt was right."
"We would have drafted him either way, regardless of any other circumstances involving his injury or Zach's draft status," Fagg said. "Our area scout in Georgia, Ryan Coe, has had a relationship with Johnathan since he was a high school player. The club has always liked his passion and ability as a player."
Taylor hit .335 last year as a sophomore for the Bulldogs, and was hitting .182 with two RBIs in 11 games at the time of his injury.
Fagg added that he and a few other Texas officials visited Cone during "the course of normal pre-draft activity" and gave him a Rangers jersey to give to Taylor that was signed by the entire Rangers team.
"This was truly a classy move and a great gesture on the part of the Texas Rangers organization," Georgia coach David Perno said. "J.T. is definitely a player worthy of getting drafted. He's been a big part of our program, and we are all very excited for him. When I talked to him after he got the call, he was in the middle of his rehabilitation work, laughing and having a good time and was thrilled to be drafted."
Taylor was injured March 6 against Florida State and has been undergoing outpatient treatment at the Shepherd Center in Atlanta. He also attended a pair of Georgia games since his accident.
"We're all very proud of him," said Tandra Taylor, Jonathan's mother. "It's just amazing, and when he got the call, his face lit up and we were all very excited. It was awesome news."
Cone, taken by the Rangers with the 37th overall selection, was thrilled the team also took his injured buddy.
"I was pumped up when the Rangers told me they were thinking about drafting J.T., and then I got a call saying that they had drafted him," Cone said. "I was already planning on going over to see him and now we can talk about the Rangers. This made my day. It's just awesome, and I'm so happy for him."
Lamothe, in his first season at San Jacinto, was injured last month in a diving accident in San Marcos, Texas. The hard-throwing right-hander from Lyndonville, Vt., was 0-2 with a 0.77 ERA and 28 strikeouts in 23 1-3 innings pitched.
According to an update on a website dedicated to him, the 20-year-old Lamothe is undergoing inpatient rehabilitation in Houston, with the hope he'll be released for outpatient therapy in the next few weeks.