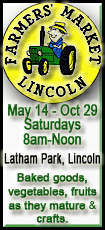 Dempster (5-5) went six innings for his fourth win in his last five decisions this season and first win in five decisions as a visitor at the ballpark he used to call home.
The right-hander, who pitched for the Reds in 2002 and 2003, allowed three hits and one run with one walk and eight strikeouts to break a tie with Kirk McCaskill for the second-most major league wins by a Canadian-born pitcher. Dempster has 107, behind only Hall of Famer and former Cub Ferguson Jenkins' 284. Dempster also hit a batter.
Kerry Wood and Sean Marshall each pitched a scoreless inning before Carlos Marmol pitched the ninth for his 11th save.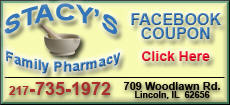 Reds starter Bronson Arroyo (4-6) lasted 6 1-3 innings on the sunny, steamy afternoon, giving up eight hits and four runs -- three earned -- with one walk and three strikeouts as the Reds finished a nine-game homestand with five wins.
The game-time temperature was 90 degrees.
The Reds led 1-0 when Blake DeWitt, bumped up to the third spot in the batting order for the first time this season after going 6 for 8 in the first two games of the series, reached on shortstop Paul Janish's error with one out in the fourth inning. Pena followed with a 443-foot home run into the right field seats, his ninth of the season.
Ramirez hit the next pitch 342 feet into the left field seats for his third homer of the season and 27th of his career against Cincinnati.
The Cubs added a run in the seventh when, with Kosuke Fukudome on third and Pena on first with two outs, reliever Jose Arredondo whirled and faked a throw toward an uncovered first base. He was called for a balk, allowing Fukudome to score and Pena to go to second.