Champion Fitness competition could land Lincoln Y $1,000

Send a link to a friend
[June 08, 2011] The Lincoln Area YMCA could be the beneficiary of up to $1,000 as part of the Champion Fitness Physical Therapy 15th anniversary celebration. The Champion Fitness clinic in Lincoln, 2201 Woodlawn Road, Suite 400, will be part of a 15-clinic competition, trying to bring the top prize of $1,000 to the Lincoln community.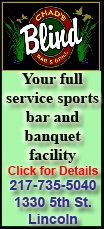 "With this year being our 15th anniversary, we thought we'd have a little fun," said Jeff Schade, owner of Champion Fitness Physical Therapy. "We're always looking for ways to promote fitness, especially in our youth, and youth organizations like the Boys and Girls Clubs or YMCAs do so much to help kids out. We also run competitions for clinics each year, but this year we decided to reward the communities that our clinics are located in, rather than just the people themselves."

The focal event for the Lincoln clinic will be the annual open house, scheduled for 11 a.m. to 1 p.m. June 23. Former and current patients, along with all community members, are invited to stop by, enjoy a free lunch prepared by the Champion staff, check out some of the surprises on hand and register for several prizes. Each clinic will award local prizes, but everyone who registers will also be eligible for the grand prize drawing of a 42-inch HD LCD flat-screen TV and gift certificates to popular restaurants.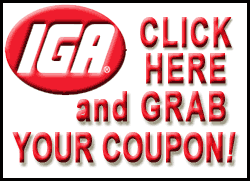 "People can either register at the clinic, or they can register online at our website www.champfit.com," Schade noted. "Or, better yet, they can do both!"
The clinics will be judged on the number of people who register for the prizes, the number of people who actually attend their open house, the way the event is promoted in their community, the visual display the clinic designs for their open house day, plus one final boost.
"After all of the open houses are finished, we are going to allow the patients, the people who stopped in, the community members, everybody to go online and vote for the clinic that did the best job in promoting the entire event. That round counts double scoring, so it ought to be interesting," Schade said.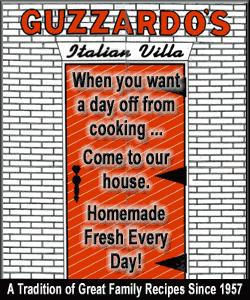 The top prize for the winning clinic and community is a check for $1,000 to be donated to the community's local youth organization. Second prize is a check for $750; third prize is a check for $500; and fourth prize will be a check for $250.
The Lincoln Area YMCA is excited to a part of this contest. "We're thrilled to be asked. We're sure willing to do our part to help our Lincoln clinic out," a Y representative said.
"We think this (is) a great way for our communities and clinics to bond," Schade remarked. "It's a win-win for everybody involved, and it ought to be a lot of fun. We can't wait to get started."
The open houses run from June 21 to Aug. 11. All prize winners will be announced on Aug. 18. For more information, go to www.champfit.com and click on the 15th anniversary tab.
[Text from file received]