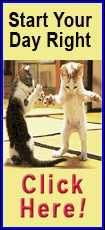 "Frankly the Democratic leadership in Springfield still want to tax too much, spend too much and balance the books through borrowing schemes," said Brady, R-Bloomington. "Their anti-business policies have pushed Illinois to the bottom in economic development and job opportunity for our citizens. They have hurt our central Illinois industries, our vast agricultural potential and our ability to help working families thrive.

"I intend to keep pushing hard for reforms that bring greater financial security to our businesses and families, whether it's real workers' compensation reform that doesn't put the business community against the medical community, educational reform that gives parents a greater role in their children's educations, or real budget reforms that lower the cost of government and reduce the tax burden on our citizens," Brady said.
In addition to his hometown base in McLean County, the new district includes additional territory for Brady in Tazewell, Logan and Sangamon counties and all of Menard County.
"I regret that I lost some areas that I currently represent, because of strong ties to the people of those communities, but I am excited to be running in new areas and becoming more familiar with the challenges they face," Brady said. "I look forward to the 2012 campaign and continuing to work for a better future for the people of central Illinois."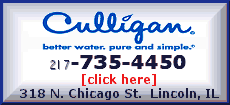 Brady, 50, served in the Illinois House of Representatives for eight years and has represented a large part of central Illinois in the Illinois Senate since 2002. He currently is an assistant Senate Republican leader and was the 2010 Republican nominee for governor, winning 98 of the state's 102 counties.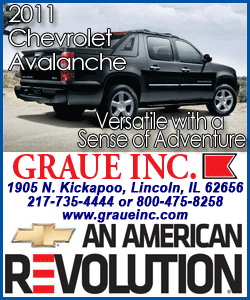 "We will be thrilled to have someone representing all of Logan County in Springfield who has invested in our communities, created business here and who cares deeply about the financial future for residents of Logan County and the entire state," said Logan County Republican Chairman Dave Bender.
Among other accomplishments, Brady has been a leader in bipartisan efforts to protect children from sexual predators, rewrite the state's banking and insurance laws, provide health care insurance for retired teachers, protect pharmaceutical benefits for senior citizens, and revamp state campaign finance laws to curb pay-to-play politics.
Brady is a self-employed businessman with financial interests throughout central Illinois. He and his wife, Nancy, have three children: Katie, a pediatric heart nurse in Chicago; William, who graduated from law school last month; and Duncan, who will be starting college in the fall.
[Text from file received from Brady for Senate]