Greece has been slipping on reform targets of its euro110 billion ($160.75 billion) package of rescue loans from the International Monetary Fund and the European Union.
The new austerity measures, which the Cabinet approved and submitted to Parliament Thursday, seek to make up the difference by slashing spending and raise income through tax hikes and an ambitious privatization drive. They include euro6.4 billion in remedial austerity this year, a euro22 billion package for 2012-2015 and a euro50 billion privatization program.
Fellow eurozone governments have warned that if the country does not enforce them, it will be cut off from aid.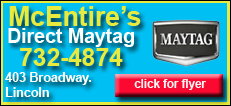 Greece is expecting the next installment from the rescue loans, worth euro12 billion, in July. Without it, the country, which remains stuck in recession and locked out of international bond markets, will default on its massive debts.
Finance Minister George Papaconstantinou was to detail the new plans, which include more taxes on income, fuel, property and cars among others, later Friday. Civil servants and pensioners will suffer more income cuts, while health, education, defense and social spending will be further curtailed.
The new measures, and the fact that the strict austerity imposed in the past year has not produced the results the government had hoped for, have led to widespread anger. Frustrated Greeks have taken over the capital's central Syntagma Square, setting up a tent city in a sit-in. Tens of thousands of people thronged the square, which lies in front of Parliament, last Sunday.
The anger has also spread to the governing Socialist party itself, and Prime Minister George Papandreou faced fierce criticism from his own party deputies in the run-up to Thursday's Cabinet meeting.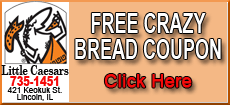 Speaking in Parliament Friday, Papandreou defended the measures, and called once more for opposition parties to support the government's efforts.
"We are ready up to the last minute to hear positive proposals" which will seek to help Greece achieve "the difficult targets we have before us," he said during prime minister's question time.
"If we abandon this (effort) half way through, then the consequences will be devastating," he said.
EU officials have been pressing for the Conservative main opposition party to support the austerity drive, but its leader, Antonis Samaras, has insisted the initial bailout agreement must be re-negotiated.