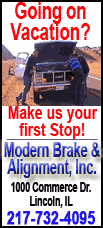 "In this way, it was possible to narrow down epidemiologically the cause of the outbreak of the illness to the consumption of sprouts," Burger said at a press conference with the heads of Germany's Federal Institute for Risk Assessment and Federal Office for Consumer Protection. "It is the sprouts."
The breakthrough in the investigation came after a task force from the three institutes linked separate clusters of patients who had fallen sick to 26 restaurants and cafeterias that had received produce from the organic farm.
"It was like a crime thriller where you have to find the bad guy," said Helmut Tschiersky-Schoeneburg from the consumer protection agency.
"They even studied the menus, the ingredients, looked at bills and took pictures of the different meals, which they then showed to those who had fallen ill," said Andreas Hensel, head of the Risk Assessment agency.
Hensel said authorities were lifting the warning against eating cucumbers, tomatoes and lettuce, and explicitly urged consumers to start eating those vegetables once again.
"Lettuce, tomatoes and cucumbers should be eaten again -- it is all healthy produce," he said.
Burger said it was possible that all of the tainted sprouts have either been consumed or thrown away by now, but still warned that the crisis is not yet over and people should not eat sprouts.
While the farm in the northern German village of Bienenbuettel that has been blamed for the outbreak was shut down last Thursday and all of its produce recalled, the experts said they could not exclude the possibility that some tainted sprouts were still being used by restaurants or cafeterias and people could still get infected with E. coli.
Also, since it has not yet be established why the sprouts were bad -- whether the seeds had been contaminated or the farm's water -- the experts said it was possible that other nearby farms could also be affected.