And, to think, this question he treated as if it was bordering on offensive was merely an invitation for him to brag about his own performance in Game 4 of the NBA finals, when his series of moves involving players and strategies resulted in the Dallas Mavericks beating the Miami Heat and evening the championship series at 2-2.
"Listen," Carlisle said, "the players play the game."
By the same token, coaches coach, and Carlisle has done a heck of a job all season.
He took a collection of ring-less veterans, got them committed to defense and to each other and won 57 games -- despite losing second-leading score Caron Butler on New Year's Day and getting little value from another expected starter, Rodrigue Beaubois.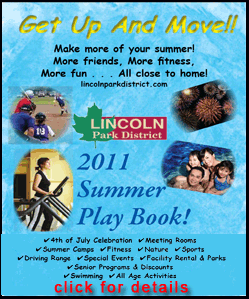 He could've lost the club when they blew Game 4 of their first-round series, letting a 23-point lead slip away over the final 14 minutes in part because he refused to change the coverage on Portland's Brandon Roy. Carlisle told players he messed up and they dropped only two more games on their way to the finals, his first such trip in nine seasons as an NBA head coach.
Dallas lost Games 1 and 3, then pulled off comeback wins at the end of Games 2 and 4. He was as likely to pat himself on the back after the last victory as he was to lay out his secrets for Game 5 on Thursday night.
If Carlisle ever was going to toot his own horn, it would've been after ending the Lakers' two-year reign as champs and sending Phil Jackson into retirement with the first sweep of his coaching career.
"He's been great," Mavs point guard Jason Kidd said. "When you look at all the champions, their coaches have always pushed the right buttons and they've put their players in a position to win. Hopefully he keeps pushing the right buttons."
Carlisle isn't the most glib personality, nothing like predecessors Avery Johnson and Don Nelson, or team owner Mark Cuban. He rarely lets his guard down, often trying to figure out the motivation to questions before answering them.
Get this: When Carlisle went with a buzz-cut early this season, it took days for him to explain it to his wife. He didn't reveal it publicly until early this postseason (The secret: It's a tribute to his dad, who is bald).
Up to now, Carlisle's coaching career was most noted for his time as Bird's sidekick in Indiana, for getting the Pistons to the brink of a title before Larry Brown got them over the top, and for being in charge of the Pacers when Ron Artest started "The Brawl" in Detroit.
Two more games like Tuesday night, though, and he'll have something better on his resume.
Donnie Nelson, Dallas' president of basketball operations, called Game 4 a coaching masterpiece. He said Carlisle did so many things right, "most of which will not be understood or known." Here are a few that jumped out:
>>He shook up his starting lineup, promoting struggling backup point guard J.J. Barea and putting defensive-minded DeShawn Stevenson on the bench.
Before tipoff, second-guessers were already saying this indicated panic. They were comparing it to Johnson switching hotels during Dallas' stay in Miami during the 2006 finals.
With Dallas having played from behind most of the series, it appeared Carlisle wanted the speedy Barea to juice up the offense. It turned out to be more about changing Stevenson's role on defense. Instead of playing Stevenson and Shawn Marion together, Carlisle wanted Stevenson to relieve Marion. It worked out so well that Stevenson played the entire fourth quarter.