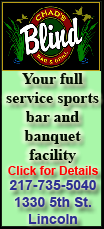 On a night when the hilariously profane "The Book of Mormon" reigned supreme, the famously troubled "Spider-Man: Turn Off the Dark" got attention both positive and negative at Sunday's Tonys. There was a performance -- certainly rare for a show that hasn't even opened yet -- plus a plug from its famous composers, Bono and The Edge. And of course, there were the obligatory "Spider-Man" jokes, without which no awards show would be complete.
There were jokes even about the ubiquity of "Spider-Man" jokes. Host Neil Patrick Harris said he would limit himself to a 30-second speed round, getting his biggest laugh with a quip about the show's ousted original director: "Julie Taymor knew it was over when she woke and found the head of `War Horse' in her bed."
Even Bono was making jokes, saying he and The Edge "used to be famous for being in U2." Then he introduced Reeve Carney and Jennifer Damiano, who play Peter Parker and Mary Jane Watson, and a new ballad they perform in the retooled show. (As for the flying Spidey himself? Not in sight.)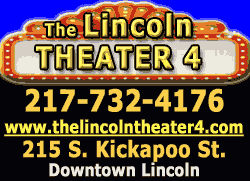 Still, the breadth represented by the evening's nominees and winners showed that there's a lot going on in Broadway theater that doesn't involve comic-book superheroes.
At the top of the heap was "Mormon," which has taken Broadway by storm this season. It captured nine awards, including best musical, for its offensive yet good-natured look at two missionaries who arrive in Uganda and get way more than they bargained for, including gun-toting warlords, whole villages infected with HIV and a running gag about maggots in a man's scrotum.
Trey Parker and Matt Stone, creators of the Emmy Award-winning "South Park," collaborated with Robert Lopez, who co-wrote the Tony-winning "Avenue Q." Collecting the best musical prize, Parker said he'd be remiss if he didn't thank his late book co-writer -- Joseph Smith, the founder of the Mormon church.
"You did it, Joseph! You got the Tony!" Parker said, looking skyward.
"War Horse," a World War I tale about horses told with wonderful puppetry, won five Tonys, including best play. The revival of Larry Kramer's groundbreaking AIDS play "The Normal Heart" won three, as did the revival of Cole Porter's "Anything Goes," with the terrific Sutton Foster, who won best actress in a musical.
Even though some victories, like Foster's and, of course, that of "The Book of Mormon," seemed preordained, many found this year's Tonys one of the most entertaining in a long time.
"This was my favorite awards show -- except the ones where I've won," Stephen Colbert quipped to The Associated Press at the post-show gala at the Plaza Hotel. The Comedy Central host had just performed in a number from Stephen Sondheim's "Company," which played at the New York Philharmonic in April, starring Harris and featuring Colbert, Patti LuPone and many others.
"The speeches were so emotionally honest," Colbert gushed. He said he especially loved Foster's tearful speech, "bleeding for her dresser." (Foster did tearfully call her dresser, who is leaving her soon for a new project, "the greatest artist in the world.")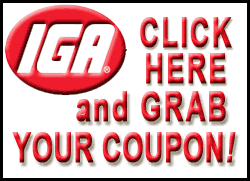 Also strolling through the Plaza fete was Mark Rylance, who won best actor in a play for his masterful portrayal of Johnny "Rooster" Byron in Jez Butterworth's "Jerusalem." Just as he did three years ago when he won for "Boeing-Boeing," Rylance simply quoted a poem by Louis Jenkins, an obscure poet from Minnesota. This one was about, well, walking through walls.