For the producer who worked on films like "Rocky," "Apocalypse Now" and "The Terminator," the festival is a homecoming of sorts. Medavoy was born in Shanghai in 1941 to Russian-Jewish parents and lived there for six years before moving with his family to Chile and then the U.S. His grandfather moved to Shanghai to avoid the pogroms of imperial Russia.
And now the veteran producer has found the perfect project to honor his Chinese roots -- an adaptation of a Chinese love story set against World War II-era Shanghai, where many European Jews sought refuge from persecution.
Medavoy announced on Monday that he and partner Shanghai Film Group will turn Chinese author Bei La's "The Cursed Piano" into a feature film and shoot an accompanying six-hour TV miniseries exploring the Jewish experience in Shanghai, based on the Daniella Kuhn story "Tears of the Sparrow."
"I feel a great deal of responsibility to get this story told," Medavoy said.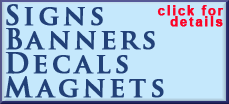 "My fear of course is based on the fact that I have to measure up not only to the standards that these gentlemen have set for the project," he said, referring to his Chinese partners, "but I also have to measure up to my own standards and the standards my parents brought to me when they decided to have me born here."
Medavoy said he hoped to complete the project while his 90-year-old mother is still alive.
He received a vote of confidence from Bei.
"I think he will create something outstanding by pouring in his own emotions and his parents' emotions," Bei said.
Medavoy shared vignettes from his family history. He said his father became a car mechanic in Shanghai at age 12 before shifting to a telephone company. When the Medavoy family moved to Chile, his employment options were limited because he didn't speak Spanish -- but he could fall back on the car repair skills he had picked up in Shanghai.