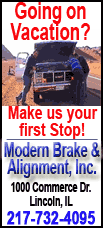 Many face massive liabilities for years to come. Budget and other fiscal data compiled by the AP show that across the 50 states, the $734 billion in cumulative revenue available for the coming fiscal year has dropped by about $34 billion, or 5 percent, from the 2007-08 fiscal year, when the recession began.
Some states are in far worse shape. New Jersey, Nevada, Oregon, Illinois and Louisiana reported deficits that are more than 20 percent of their state's general fund.
Even as many states begin a gradual recovery, analysts expect it will be several years before they reach pre-recession spending levels.
In Georgia, for example, revenue has jumped by more than 8 percent from the previous fiscal year. But Republican Gov. Nathan Deal said he wants to use the bulk of the extra cash to replenish the state's depleted rainy day fund.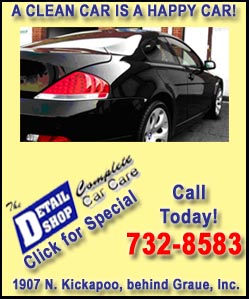 "My goal is to make sure we are on a firm financial footing," Deal said. "I think we need to be very, very cautious in our spending."
States that accepted and spent one-time outlays of stimulus money also are bracing for the absence of that windfall this year and are weighed down by enormous pension and retiree health care obligations. Stacked up against those budget pressures, the modest jump in tax collections this spring barely registers in many states.
The AP collected a variety of budgetary and fiscal data from its statehouse bureaus across the country as part of a yearlong effort to examine the fiscal crises playing out in states across the country. The data was collected through early May and will be updated periodically throughout the year by AP's network of state government reporters, providing real-time information about state budgets and finances.
The data provides a detailed look at a moment in time when most states are struggling with deficits, spending cuts and long-term costs that threaten to restrict their spending for decades to come.
Some of the details:
- 12 states started the year with deficits that were equal to 15 percent or more of their general fund, a state's main checkbook for paying day-to-day operations.
- States with the highest per capita number of Medicaid recipients were among those with the largest budget deficits, as a percentage of general fund revenue.
- Seven states are spending 10 percent or more of their general funds to pay for their prison systems.
- The average general fund amount dedicated to colleges and universities was 11.6 percent but varied greatly among states.
- All 50 states have a combined $689.5 billion in unfunded pension liabilities and $418 billion in retiree health care obligations. Five states have unfunded public employee pension liabilities of $50 billion or more.
David Wyss, chief economist at Standard & Poor's in New York, called the pension debt "the biggest headwind that the states will be fighting against" as they try to climb out of budget holes.
"It's worrying because it's such a widespread problem," he said.
States with the largest pension debts could be forced to pay more to borrow money.
The state-by-state data gathered by the AP also demonstrate how states spend money and structure their budgets in different ways.
Alabama, for example, spends 54 percent of its state general fund on K-12 education, while in Wyoming and New Hampshire schools receive no general fund money, relying instead on local taxes and money from other state accounts.
Illinois has $30 billion in bond debt, an amount equal to 12.3 percent of the state's general fund, while four states -- Idaho, Iowa, Nebraska and Wyoming -- have none. Illinois and Hawaii are the only two states with bond debt that accounts for 10 percent or more of annual general fund spending.
An AP analysis of the data shows that 20 states enjoy general fund budgets that exceed their 2007 levels, while the remaining 30 states are still running behind.
Tax revenue in Arizona, hit hard by the housing collapse, remains 19 percent below 2007 levels, the largest difference among the states. Next are California and Florida at 18 percent, and Michigan and Tennessee at 17 percent.
Most state legislatures are approaching their deadlines to have a spending plan approved for the fiscal year that begins July 1. Spending cuts and internal borrowing are the most common steps they are taking to balance their budgets.