A thriving, modern witch community practices witchcraft and even has a new public relations outfit, the Witches Education Bureau. Tourists flock to the Salem Common during the town's "Haunted Happenings," a month-long celebration of Halloween.
In the off season in this historic Massachusetts seaport, warlock Christian Day holds forth in a quiet, dimly lit room, where visitors who pay $65 for a 30-minute psychic reading watch as he moves his hands in graceful, fluid motions over a sparkling crystal ball. At a nearby mall, a ghoul dressed in black, his face painted white with fake blood around his mouth, stands near a black coffin, spooking customers for a kitschy thrill near a house of horrors.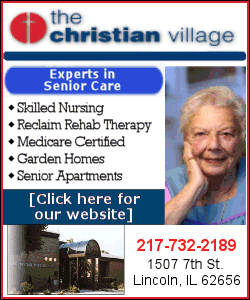 These are typical tourist encounters in this historic Massachusetts seaport. But Salem leaders want visitors to know that the city offers a whole lot more, and they've rebranded to promote such generic attractions as dining, the Peabody Essex Museum and the Salem Arts Festival, which recently featured "Buckaroo Bonsai" and bellydancing.
Tourism officials and business owners hope their unwitchly emphasis on other museums, sunset cruises, exceptional architecture and a rich maritime history will encourage visitors to spend more time and money in Salem.
"We estimate that tourists coming in for a day are spending about $90 per person and those tourists coming overnight are spending over $210 per person," said Kate Fox, head of the agency promoting tourism that also coordinated the latest rebranding. She said Salem sees an estimated million visitors a year.
"Tourism in Salem is a more than $99 million industry a year and when you look at all the businesses it affects, it's our largest industry in Salem, so it's very important, it's a huge piece of our economic development picture," Fox said. She said Salem has not set a target for greater tourism revenue.
This is not the first time Salem has tried to remake its image. In 2004, Salem businesses could not agree whether the new brand should lead with witchcraft or maritime history, and the process collapsed in the planning stages. In 1925, the Salem Evening News pushed for The Witch City to rebrand in an article that proposed promoting its flourishing tanneries (Blubber Hollow), shoe factories (City of Shoes) and textile industries (Where We Make Your Sheets).
Salem, one of early America's most significant seaports, was founded in 1626 by a group of fishermen from Cape Ann. Its name is derived from the Hebrew word for peace, "Shalom."
During the American Revolution, Salem became the center for privateering, a form of official piracy that authorized captains of private ships to seize British merchant vessels and confiscate valuables. That created very wealthy sailors who went on to commission the fine architecture of the grand old houses on Chestnut Street, Federal Street and Salem Common.
Salem ultimately became the nation's busiest port, with its tall ships venturing to exotic locations and bringing back fabulous specimens, artifacts and memorabilia that later formed the nucleus of the nation's oldest continuously operated museum, the Peabody Essex Museum. Its maritime dominance in the 1800s also helped Salem produce America's first millionaires and become one of the nation's wealthiest cities per capita.
"One of the problems ... is that the witch industry is pretty much a seasonal business," said Peabody Essex Museum spokesman Jay Finney. "In fact, in Salem they celebrate Halloween for almost an entire month, and 100,000 people or more come into Salem looking for that experience."
"But after that, what happens in February? What happens in September? What happens in December? It's not necessarily a witch story. And so the diversity of attractions, whether it is live theater or restaurants or whatever, we need to be marketing Salem year round," he said.
Some in Salem hope the new logo, featuring a witch hat that could be interpreted as a sail -- with a tagline declaring that the city is "Still Making History" -- would make it clear that it offers a lot more than a vibrant wiccan community and witch-related attractions.
"We are trying to communicate that Salem is contemporary, it's current -- but since the history we are most known for is the witchcraft trials of the 1692, we are still making history," Fox said.
Sandy Vargas of Houston, who handles investments for a financial services firm, said she recently visited to see the birthplace of Nathaniel Hawthorne, author of "The Scarlet Letter" and areas associated with the infamous 17th-century witch trials. She was surprised to find open to visitors the old mansion that inspired Hawthorne's "The House of the Seven Gables."