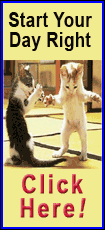 Johannes Mehserle managed to slip away from the Los Angeles County's Twin Towers jail shortly after midnight unseen by a few protesters in the street as well as waiting reporters.
Sheriff's Department spokesman Steve Whitmore told The Associated Press that Mehserle was freed from custody at 12:01 a.m. Monday.
Mehserle, 29, was convicted last July of involuntary manslaughter in the shooting death of Grant, 22, on a Bay Area Rapid Transit train station platform in Oakland on New Year's Day 2009.
He served his time in Los Angeles after his attention-getting trial was moved to Southern California,
The shooting continues to spark debate, racial tension and occasional protests that have turned violent. Last fall, more than 150 people were arrested in Oakland hours after Mehserle's sentencing.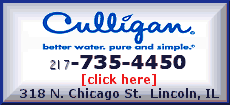 On Sunday, about 300 protesters held a fairly peaceful demonstration in downtown Oakland as they vented their continued frustration over the shooting and the Mehserle's release.
"The people know it was wrong," said Jabari Shaw, 32, a protester who had also attended Mehserle's trial. "As much as we want justice, we're still not getting it."
A judge ruled Friday that Mehserle should be given credit for time served and good conduct.
The shooting was recorded by bystanders, and video posted online showed the Bay Area Rapid Transit officer firing a bullet into the back of Grant, 22, as he lay face down after being pulled off a train, suspected of fighting.
The videos were subsequently used as evidence during Mehserle's murder trial and posted online, further stoking the racial tensions brought on by the shooting.
Facing a second-degree murder charge and a maximum 14 years in prison, Mehserle tearfully testified at his trial that he meant to use his stun gun instead of his .40-caliber pistol.
Jurors found that while Mehserle didn't mean to kill Grant, his behavior was so negligent that it was criminal. He received a two-year sentence for involuntary manslaughter.