Troops led by President Bashar Assad's brother regained control of Jisr al-Shughour Sunday, sending in tanks and helicopter gunships after shelling the town. But residents were still terrified; Turkey's Foreign Ministry said Monday that hundreds of Syrians have crossed over since Sunday.
Turkey, about 12 miles (20 kilometers) away, has given sanctuary to more than 6,000 fleeing Syrians, nearly all of them in the past few days from Idlib province.
Turkey's prime minister has accused the Assad regime of "savagery" but also said he would reach out to the Syrian leader to to help solve the crisis.
Arab governments, which were unusually supportive of NATO intervention in Libya, have been silent in the face of Syria's crackdown, fearing that the alternative to Assad would be chaos. The country has a potentially explosive sectarian mix and is seen as a regional powerhouse with influence on events in neighboring Israel, Lebanon, Iraq.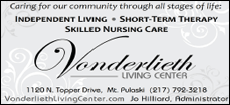 The government's assault of Jisr al-Shughour was the most serious since the uprising against Assad's regime began in mid-March. Assad has made some concessions, but thousands of people demonstrating against his rule -- inspired by protests in Tunisia, Egypt and elsewhere -- say they will not stop until he leaves power.
The Local Coordination Committees, a group that documents anti-government protests, said government snipers have killed at least 10 people in the nearby village of Ariha in the past two days.
Syria's government has said 500 members of the security forces have died, including 120 last week in Jisr al-Shughour. More than 1,400 Syrians have died and some 10,000 have been detained in the government crackdown since mid-March, activists say.
On Monday, Syria imposed a travel ban on one of the president's cousins, a move that appeared to be an attempt to show Assad is serious about investigating the bloodshed.
State-run SANA news agency says the ban was imposed on Brig. Gen. Atef Najib, who ran the security department in the southern province of Daraa. The uprising erupted there in mid-March after the arrest of 15 teenagers who scrawled anti-government graffiti.