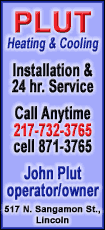 Vietnam accuses Chinese boats of disrupting oil and gas exploration in its waters, echoing a similar dispute that flared last week with the Philippines concerning Beijing's ramped-up moves to assert its sovereignty over disputed areas in recent months.
Vietnam said it would welcome foreign involvement to keep the peace, in an apparent reference to the United States, which last year angered China by offering to mediate South China Sea disputes and calling them a matter of its own national interest.
The Vietnamese live-fire drills began at the uninhabited island of Hon Ong, some 25 miles (40 kilometers) off the coast, said a naval officer based in central Quang Nam province. He declined to give his name because he was not authorized to speak to the press.
Despite the disagreement with China, he said the drills were routine annual exercises involving artillery and other weapons. He said no missiles would be fired, and declined to say how many troops or vessels were involved.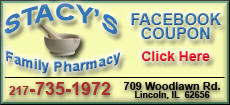 China had no immediate reaction to the manouvers, while Philippine Defense Secretary Voltaire Gazmin said Vietnam was "within their sovereign right" since the drills were in its waters.
Wang Hanling, a Chinese maritime expert at the Chinese Academy of Social Sciences who is currently a visiting research fellow at the East Asian Institute in Singapore, criticized the drills, saying Beijing has consistently sought to settle issues in the South China Sea peacefully.
"Any action leading to the escalation of the situation won't help, especially military exercises either by Vietnam or other countries, are not helpful," Wang said.
Vietnam says Chinese boats cut a cable attached to a vessel conducting a seismic survey off its coast May 26 and hindered operations of another vessel June 9, while China accuses Vietnam of illegally entering its waters and putting fishermen's lives at risk.
Asked if the U.S. had a role to play in the dispute, Vietnamese Foreign Ministry spokeswoman Nguyen Phuong Nga posted a response online Friday that "every effort by the international community in maintaining peace and stability in the East Sea is welcome," the term Vietnam uses to refer to waters off its coast.
China feels that such boundary disputes should be settled one-on-one rather than multilaterally, Wang said, pointing to successful negotiations between China and Vietnam that led to an agreement in 2000 establishing a boundary in the Gulf of Tonkin.
The countries bordering the South China Sea have a long history of diplomatic tussles over the disputed Spratly and Paracel islands, which are claimed all or in part by Vietnam, China, Taiwan, the Philippines, Malaysia and Brunei.
The area has hundreds of uninhabited islands, atolls and reefs which straddle vital shipping lanes, teem with fish and are believed to lie above rich oil and gas reserves.
The parties signed a nonbinding pact in 2002 pledging to resolve conflicts peacefully, avoid provocations and not to try to develop uninhabited islands.
Southeast Asian nations would like a multilateral approach to give them more negotiating power with China, said Zhao Gancheng, an expert on Southeast Asian affairs at the Shanghai Institutes for International Studies.