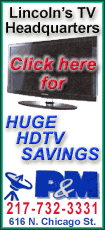 Four months of massive anti-government protests across Yemen have weakened the central government, and the capture of two southern towns by militants thought to include al-Qaida members has raised concern that the organization could take advantage of the chaos.
The Yemeni officials said the airstrikes struck Jaar, one of two militant-held towns in the province of Abyan. The other town is Abyan's capital, Zinjibar.
President Ali Saleh, Yemen's leader of nearly 33 years, is in Saudi Arabia for treatment from wounds suffered in a rocket attack that targeted his compound in Sanaa, Yemen's capital. His forces are squaring up against tribesman loyal to a one-time ally who defected to the protesters' side in March.
The two sides fought fierce battles with artillery, mortars and rockets in Sanaa earlier this month. A fragile cease-fire is holding the peace in the capital.
The upheaval of the past months has left Saleh too preoccupied to focus on the fight against al-Qaida, and the United States has stepped up covert operations in Yemen with airstrikes and drone attacks targeting members of the terror network.
The recent U.S. operations come after a nearly yearlong pause in American airstrikes, which were halted amid concerns that poor intelligence had led to bungled missions and civilian deaths that were undercutting the goals of the secret campaign.