The former governor from neighboring Massachusetts has a vacation place in New Hampshire, so the state really is his second home. He's well known and well established here, and he's putting more emphasis on the Granite State, which holds the nation's first primary, than he did four years ago. He'll be in Manchester for a seven-candidate debate Monday night.
But the state's proximity to Massachusetts is a two-edged sword.
Voters know a lot about Romney's health care program for Massachusetts, which included mandatory insurance coverage similar to President Barack Obama's federal requirement that many conservatives detest. As a politician in liberal Massachusetts, Romney took stands now at odds with many GOP primary voters.
If his rivals can cripple or weaken Romney in New Hampshire, they might be able to overcome his impressive fundraising and experience in later-voting states such as South Carolina and Florida, their thinking goes.
"Romney is very strong in New Hampshire, and it's his race to lose here and nationally," said Jamie Burnett, a New Hampshire consultant who was Romney's political director in the state four years ago. Burnett isn't backing a presidential contender yet, a sign of the wariness that some former supporters feel about the candidate.
At the debate, it's not hard to guess what line of attack the field will take on perceived front-runner.
Romney's rivals on Monday night will be U.S. Rep. Michele Bachmann of Minnesota; businessman Herman Cain of Georgia; former U.S. House Speaker Newt Gingrich of Georgia; U.S. Rep. Ron Paul of Texas; former Minnesota Gov. Tim Pawlenty; and former U.S. Sen. Rick Santorum of Pennsylvania.
They will call Romney the intellectual godfather of the Democrats' national health care law. They may note that in transitioning from a Senate candidate and governor of liberal Massachusetts to a pursuer of the GOP presidential nomination, Romney has changed his views on abortion and gay rights.
He has struggled to defend his record and cope with charges that he is inauthentic and opportunistic. His reversals on two contentious issues were true conversions of the heart, Romney says. He has defended his Massachusetts health agenda, somewhat awkwardly, by saying it was right for that state but it's not a good model for the entire nation.
Romney is placing less emphasis this year on Iowa, which holds a caucus before New Hampshire's primary. He announced his exploratory committee at the University of New Hampshire. He entered the race with an announcement in a farm field here last week. He helped bankroll the struggling state party. His advisers have kept in touch with past supporters, hosting regular get-togethers. Last week, Romney sent glossy -- and costly -- mailers to voters, hoping to reintroduce himself.
He has that vacation home on Lake Winnipesaukee, and many voters know him from his Massachusetts days, an advantage his rivals can't match. The newspaper with the second largest readership in the state is The Boston Globe. The state's population-heavy southern tier is in the Boston television market.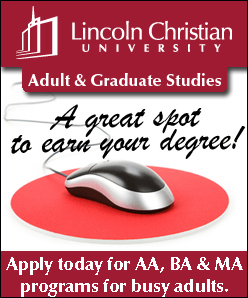 "Romney's the guy to beat. He's laid the groundwork," said Kevin Smith, executive director of the conservative Cornerstone Policy Research. "But we'll see if one of the other candidates can capture lightning in a bottle."
Indeed, with high expectations come high risks. If Romney fares poorly in New Hampshire, it might be tough to recover in the South and West.
Pawlenty "has been running here for a year or more," Burnett noted. If Romney stumbles and Pawlenty "is able to distinguish himself in the race, there's a path," Burnett said. The same might be true for former Utah Gov. Jon Huntsman, he said.
Pawlenty and others say Romney's New Hampshire advantages easily can be overestimated.
"If the early polls were a good measure of who was going to win, Rudy Giuliani would be president or Howard Dean would be president or Hillary Clinton would be president," Pawlenty dismissively told Fox News Channel in a newly aggressive tone that suggests he's eager to go head to head with Romney as he tries to become the main alternative.