On June 13, 1971, The New York Times began publishing excerpts of the Pentagon Papers, a secret study of America's involvement in Vietnam from 1945 to 1967 that had been leaked to the paper by military analyst Daniel Ellsberg.
On this date:
In 1886, King Ludwig II of Bavaria drowned in Lake Starnberg.
In 1911, the ballet "Petrushka," with music by Igor Stravinsky and choreography by Michel Fokine, was first performed in Paris by the Ballets Russes, with Vaslav Nijinsky in the title role.
In 1927, aviation hero Charles Lindbergh was honored with a ticker-tape parade in New York City.
In 1935, James Braddock claimed the title of world heavyweight boxing champion from Max Baer in a 15-round fight in Long Island City, N.Y.
In 1944, Germany began launching flying-bomb attacks against Britain during World War II.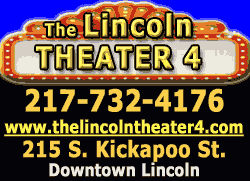 In 1966, the Supreme Court ruled in Miranda vs. Arizona that criminal suspects had to be informed of their constitutional rights to consult with an attorney and to remain silent.
In 1967, President Lyndon B. Johnson nominated Solicitor-General Thurgood Marshall to become the first black justice on the U.S. Supreme Court.
In 1981, a scare occurred during a parade in London when a teenager fired six blank shots at Queen Elizabeth II.
In 1986, Benny Goodman, the clarinet-playing "King of Swing," died in New York at age 77.
In 1996, the 81-day-old Freemen standoff ended as 16 remaining members of the anti-government group surrendered to the FBI and left their Montana ranch.
Ten years ago: President George W. Bush met behind closed doors with NATO leaders in Brussels, Belgium, where he pitched his missile defense plans.